Ingredients
For measuring
the ingredients

For the Recipe
1 cup Besan

1½ cups Sugar

½ cup Ghee

2 tbsp Cadbury Cocoa Powder

Buy

1 tbsp Blanched and Chopped Pista

1 tbsp Almond Flakes

Steps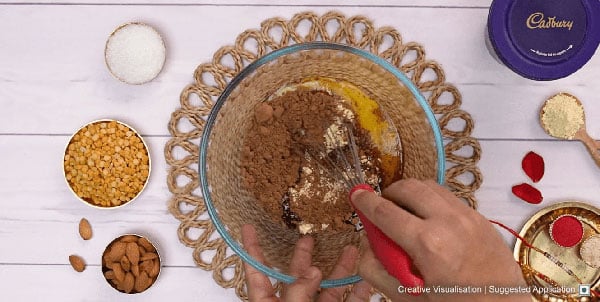 01
Mix besan, Cadbury Cooa Powder and ghee in a bowl.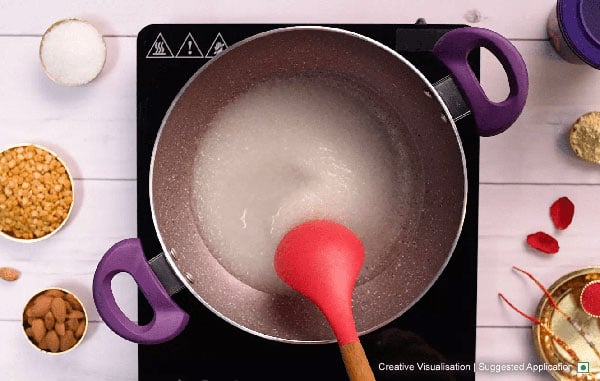 02
In a pan, cook sugar and water to make a one string consistency sugar syrup.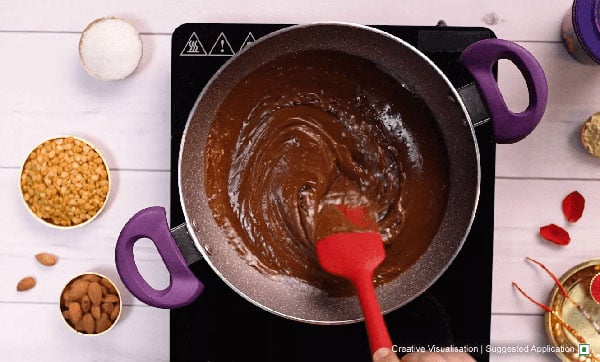 03
Add in besan mixture to the sugar syrup and mix well.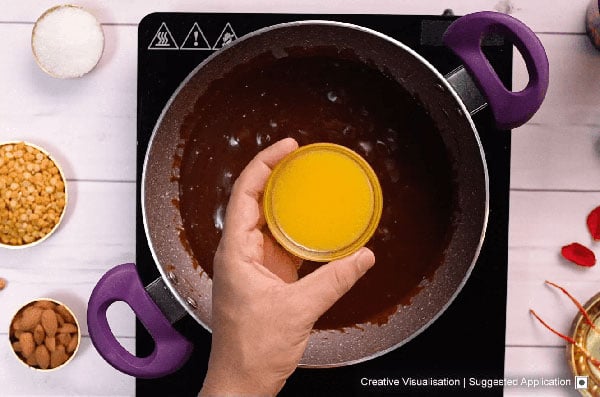 04
Add in ghee and cook till mixture becomes thick.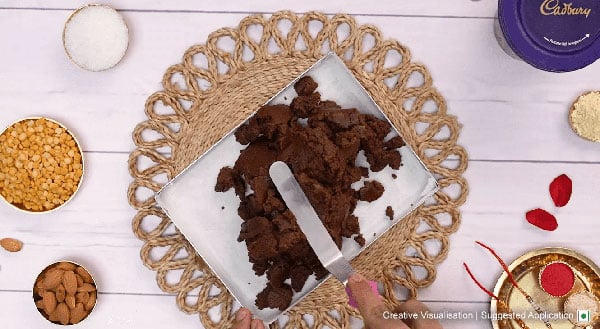 05
Trasnfer this mixture in a lined baking tray and flatten it evenly.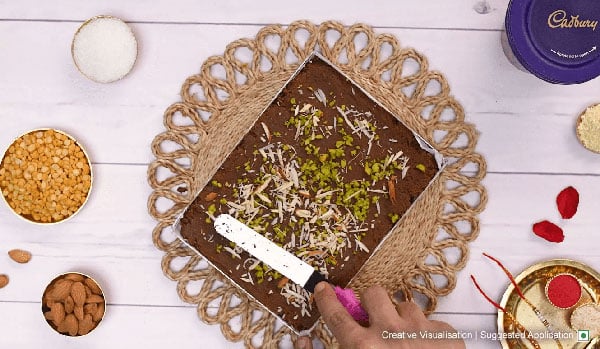 06
Spread pista and almonds on top and press gently so that they stick to the mixture.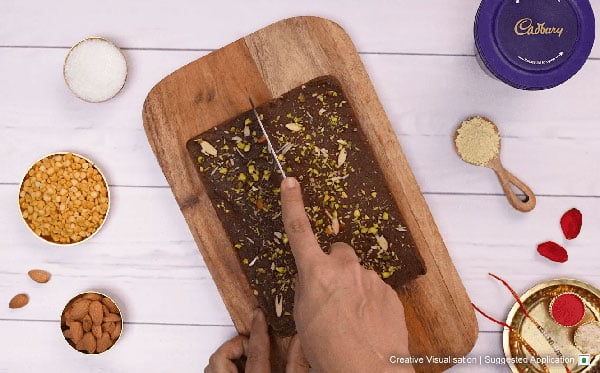 07
Allow it to cool and cut them into desired shape. Chocolate mysore pak is ready to be served.