Ingredients
For measuring
the ingredients

For the base
1 packet Oreo Cookies

Buy

½ cup fresh cream

1 packets puff pastry
For garnish
1 tbsp butter

1 cup crushed Oreo Cookies

Steps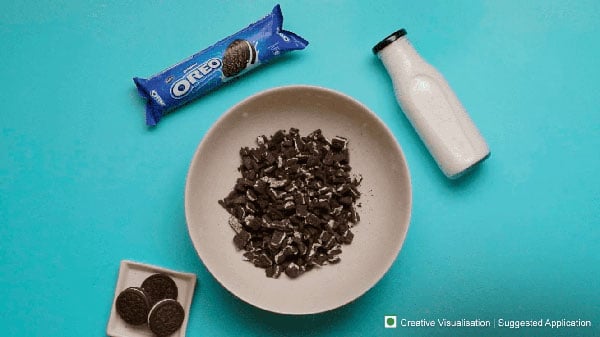 01
Take a bowl. Add the Oreo Cookies and chop them.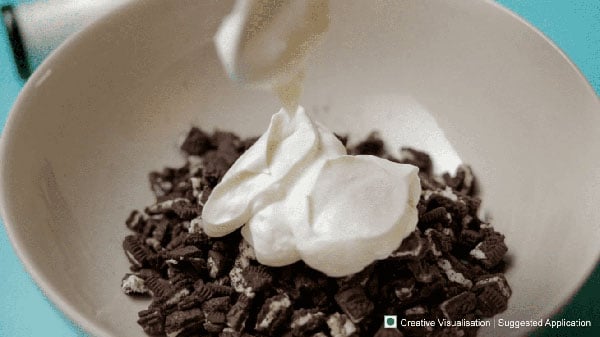 02
Add fresh cream and mix thoroughly. Set aside.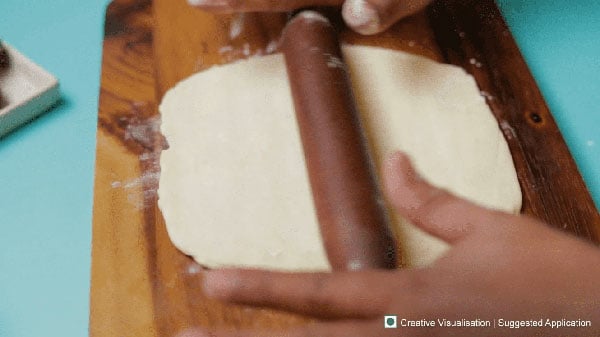 03
Take a puff pastry sheet and dust with flour. Roll gently.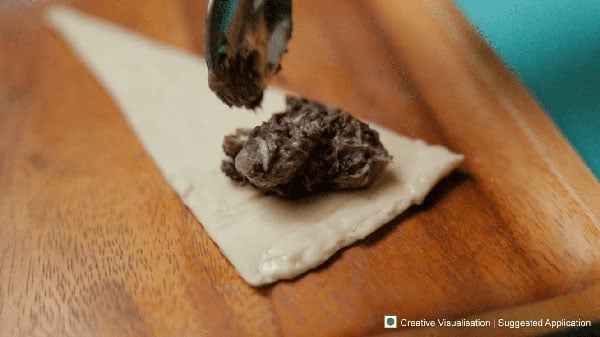 04
Cut out the uneven edges and then cut the sheet into triangles. Take the first triangle, put Oreo Cream mixture on the broader edge and roll it up towards the narrow side. Repeat for the other triangles as well.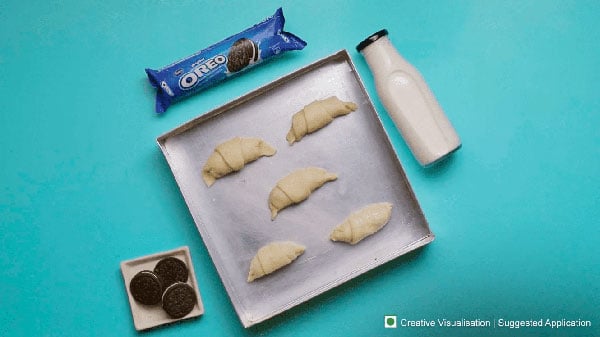 05
Transfer these to the pre-greased tin.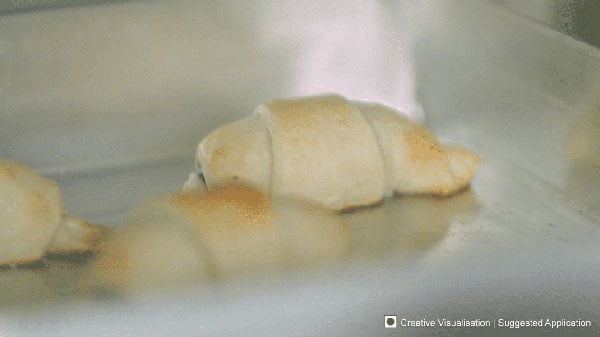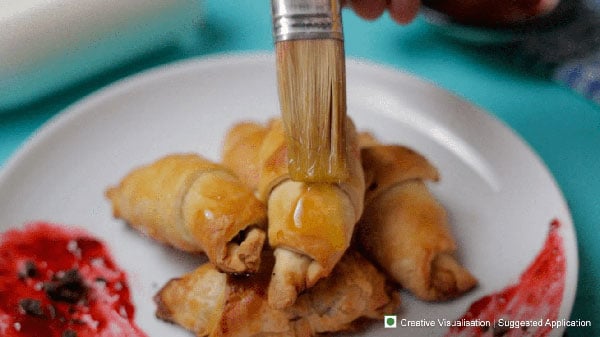 07
Once done, brush butter on top and sprinkle the crushed Oreo Cookies.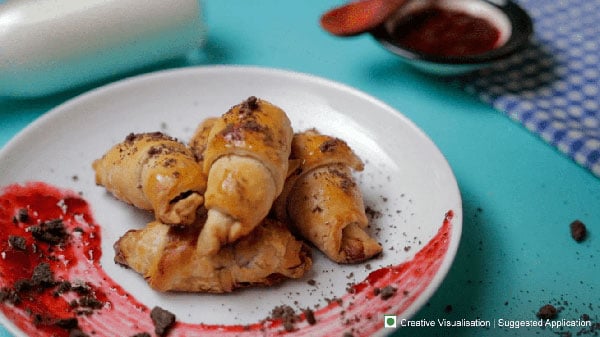 08
Oreo croissants are ready!