Ingredients
For measuring
the ingredients

For the Oreo Muffin
1 packet Oreo Cookies

Buy

1 cup curd

1 cup powdered sugar

½ cup refined oil

2 cups refined flour

1 tsp baking powder

1 tsp vanilla essence

½ cup milk

12 chopped Oreo Cookies
For toppings
chopped Oreo Cookies

1 packet Marshmallow

Steps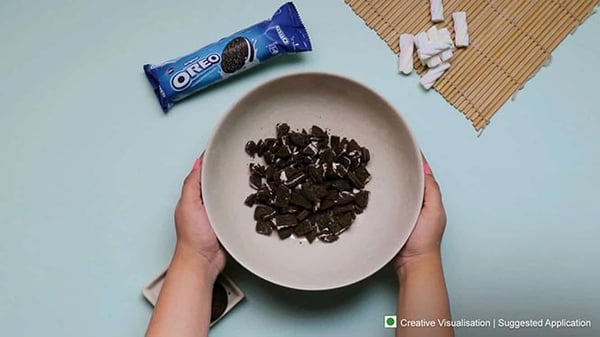 01
Take a bowl. Add the Oreo Cookies and chop them. Set aside.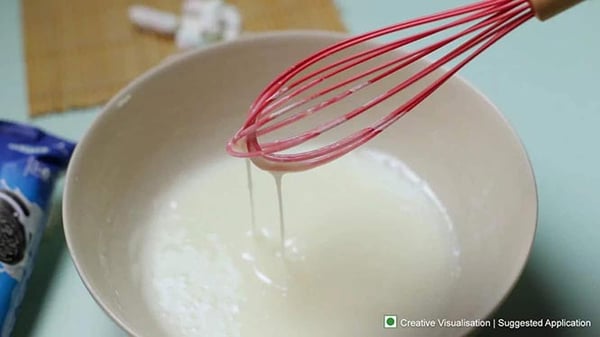 02
In another bowl, whisk curd and powdered sugar.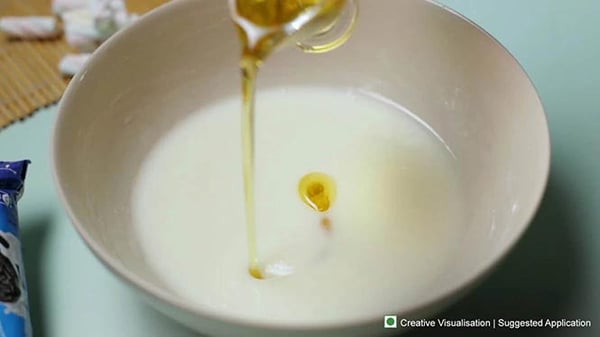 03
Add the refined oil. Whisk well.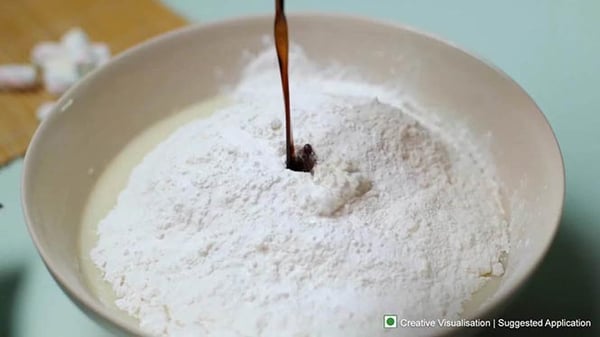 04
Add refined flour, baking powder and vanilla essence. Mix well.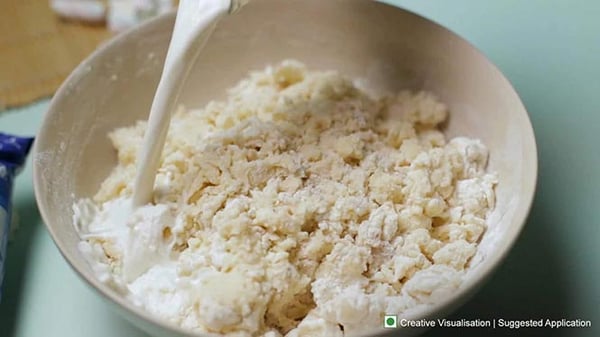 05
Add half the milk and fold gently.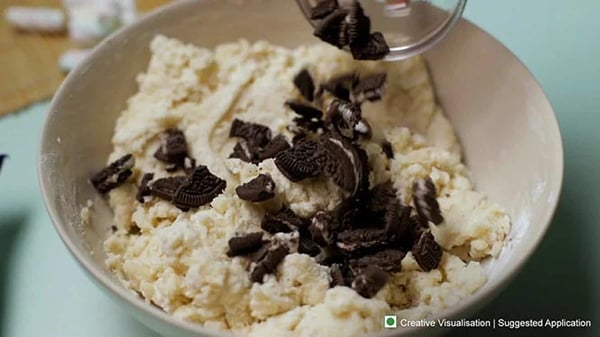 06
Add in the chopped Oreo Cookies and the remaining milk. Fold again.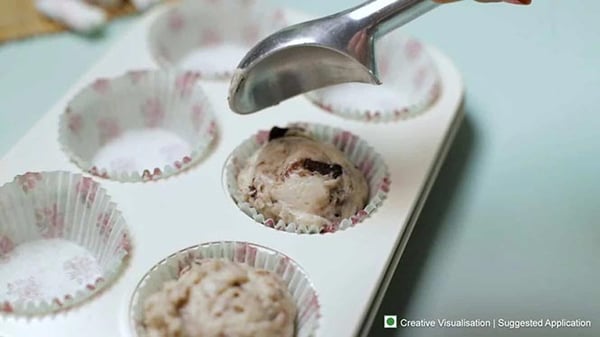 07
Scoop out the batter into the muffin cups. The batter should fill up 3/4th of the cup.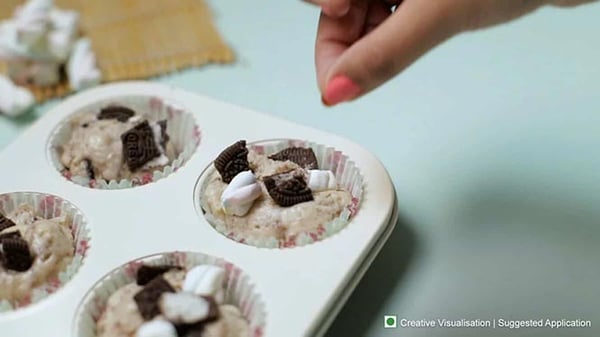 08
Top it up with chopped Oreo cookies and marshmallow.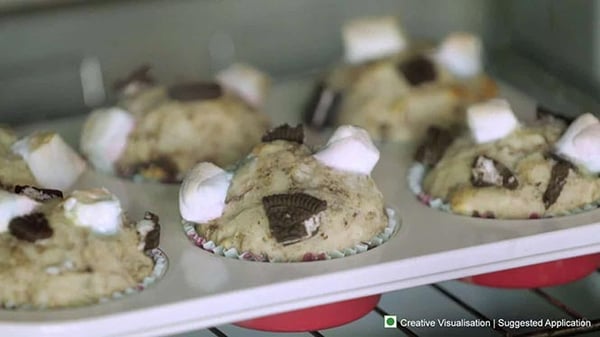 09
Preheat oven to 180°C. Bake for 15-17 mins.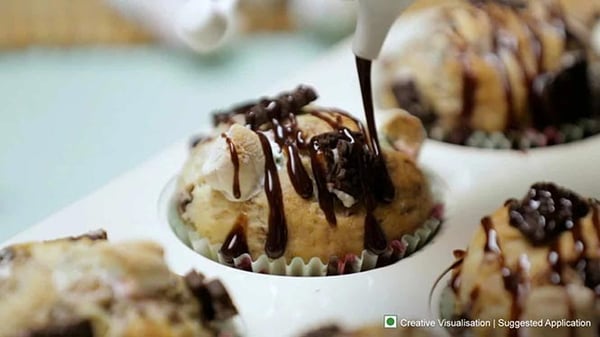 10
Drizzle chocolate sauce on top.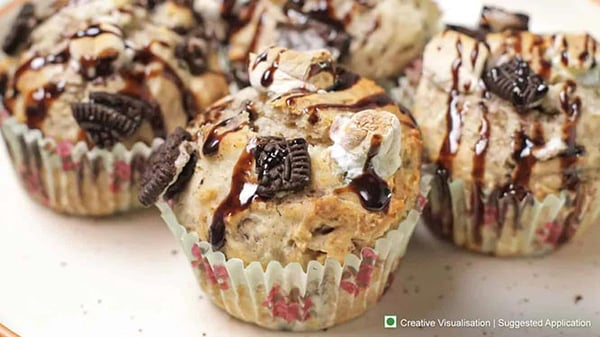 11
Demould the cupcakes. Ready to serve!