Ingredients
For measuring
the ingredients

For the Recipe
1½ cups Refined Flour

4 tbsp Ghee

¼ tsp Baking Soda

2 tbsp Cadbury Cocoa Powder

Buy

1 tbsp Blanched and Chopped Pista

1 tbsp Chopped Almonds

1 cup Sugar Syrup

Steps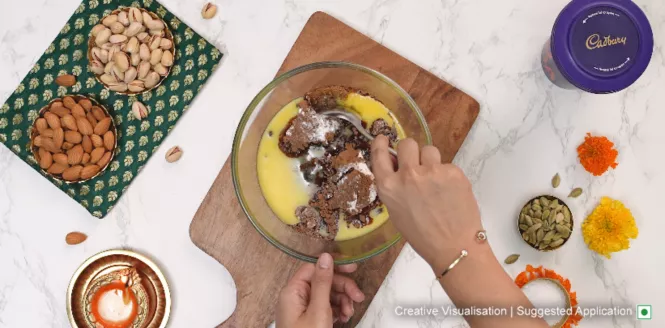 01
Mix refined flour, Cadbury Cocoa Powder, baking soda and ghee in a bowl.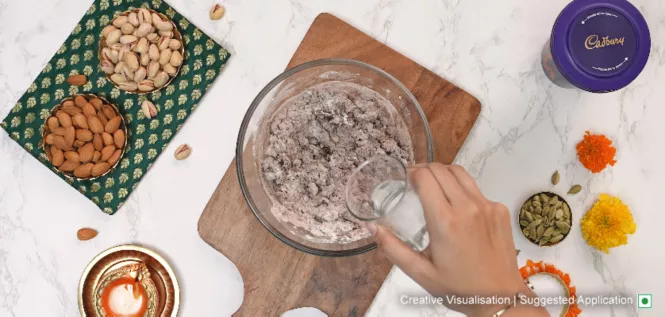 02
Now add water and knead a soft dough.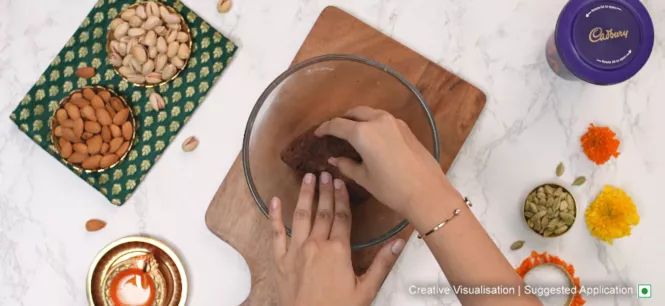 03
Take a portion and shape them into small ball and press it gently with your palm to flatten it a little. Now make a depression in the centre with the help of a thumb.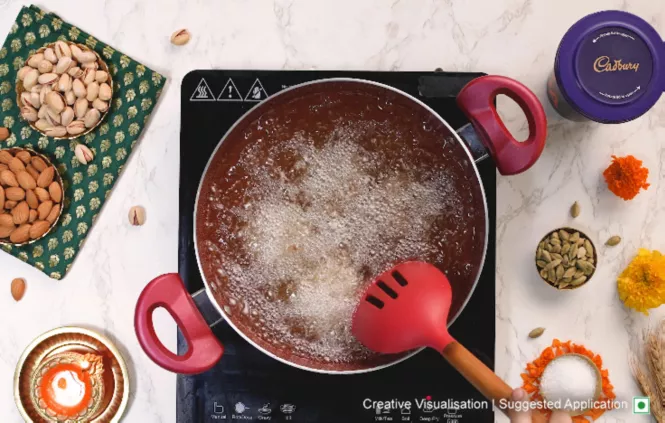 04
Deep fry them in hot ghee until crisp.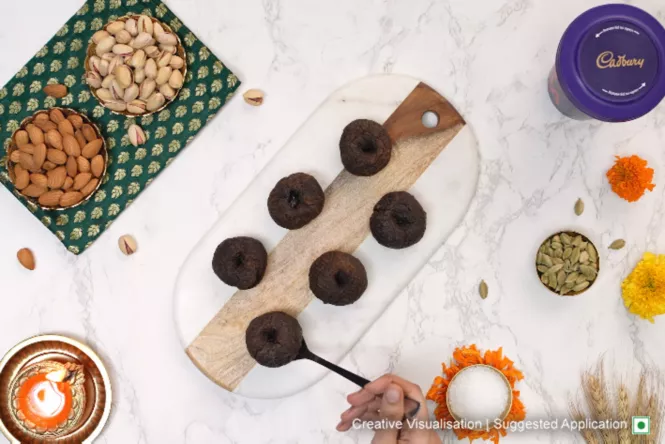 05
Soak them in sugar syrup for 2 - 3 hours. Take them out and allow to dry.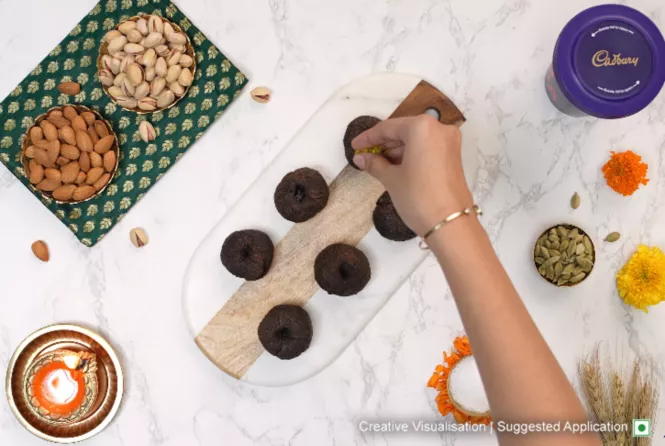 06
Garnish with pista and almonds. Serve.