Ingredients
For measuring
the ingredients

For the Recipe
1 cup Condensed Milk

¼ cup Chopped Walnuts

1 tsp Ghee

2 tsp Pista

1 tbsp Thandai Powder

3 nos Cadbury 5 Star

Buy

1 tsp Dried Rose Petals

1 tsp Almonds

Steps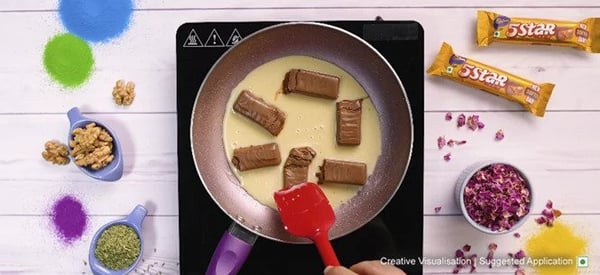 01
Heat condensed milk in a pan and add Cadbury 5 Star. Mix well until the chocolate melts.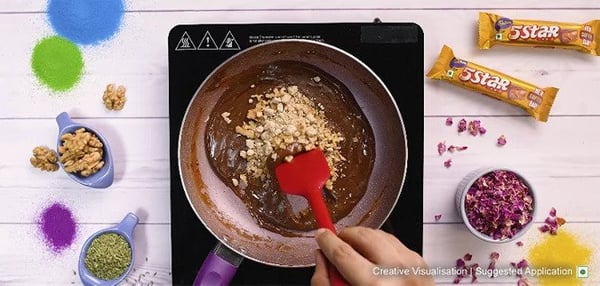 02
Now add walnuts, thandai powder and ghee. Mix everything well.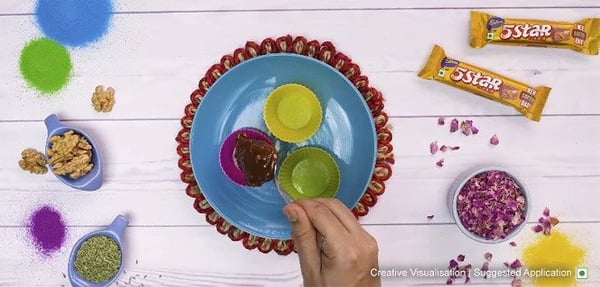 03
Pour the mixture into silicon moulds and refrigerate for 2 - 3 hours until set.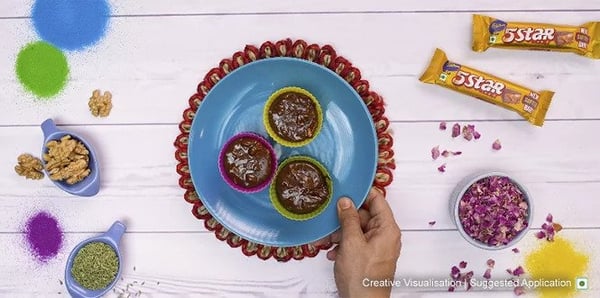 04
Garnish the fudge with almonds, pista and dried rose petals.