Ingredients
For measuring
the ingredients

For the Oreo Stuffed Cupcakes
1 packet Oreo Cookies

Buy

1 cup unsalted butter

½ cup brown sugar

½ cup granulated sugar

1 tsp vanilla essence

½ cup milk

1¼ cups AP flour

1 tsp baking soda

½ tsp baking powder

½ cup crushed Oreo Cookies

1 tsp vinegar

¼ cup white choco chips

6 Oreo Cookies
For Icing
½ cup unsalted butter

1½ cups confectioners' sugar

1 tsp vanilla extract

¼ cup whipping cream
For the Decoration
½ packet Oreo Cookies

½ cup Crushed Oreo Cookies

Steps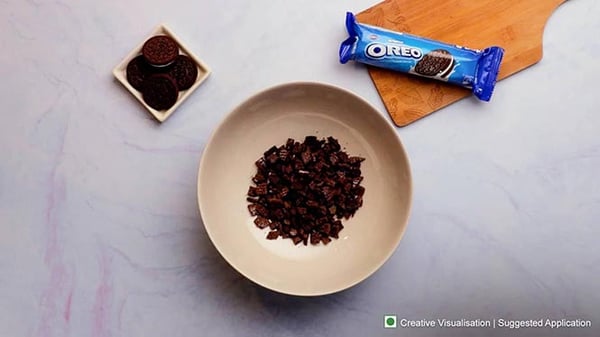 01
Take a bowl. Add the Oreo Cookies and chop them. Set aside.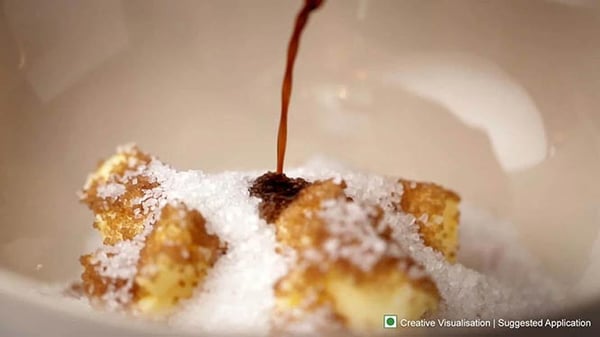 02
In another bowl, add unsalted butter, brown sugar, granulated sugar and vanilla essence. Whisk well.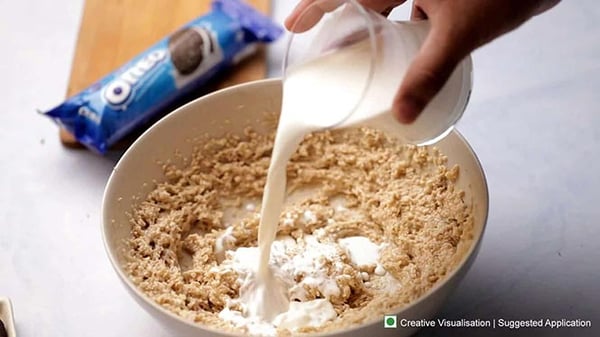 03
Add milk and whisk again. Add AP Flour, baking soda and baking powder. Fold until well combined.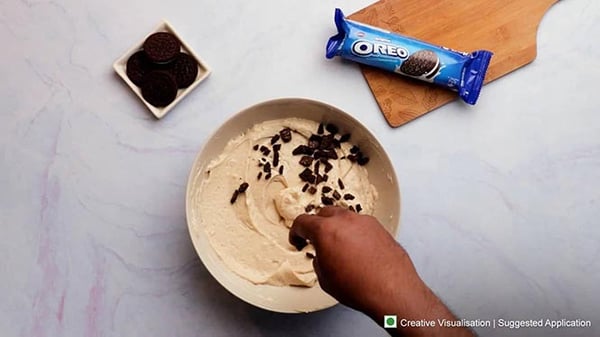 04
Add the chopped Oreo Cookies, vinegar and white choco chips. Mix until well combined.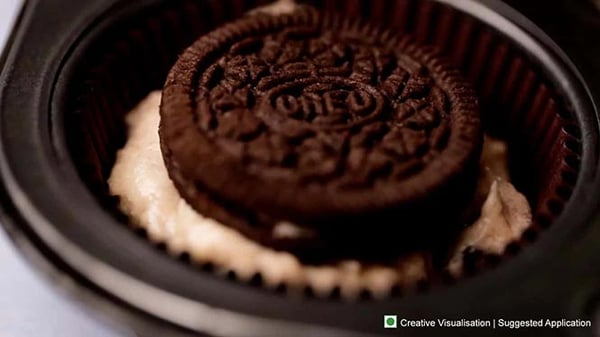 05
Preheat the oven to 375 degrees. Grease a muffin tin with non-stick spray or line with muffin/cupcake liners. Scoop out 1 tablespoon of the mixture and press it into the bottom of the cupcake mould. Cover the bottom completely. Top with an Oreo Cookie.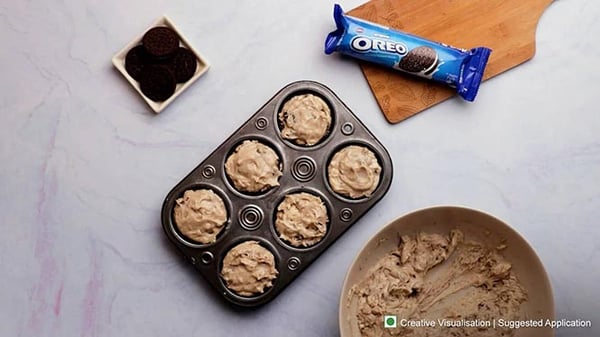 06
Scoop out a second tablespoon of the mixture into the mould and press. This layer should completely cover up the Oreo Cookie. Repeat with the remaining mixture and cookies.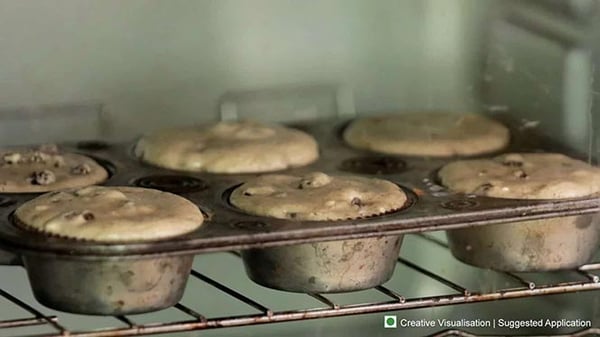 07
Bake for 20-25 minutes until the cupcakes are golden brown and puffy and the edges have started setting. Allow the cupcake to cool.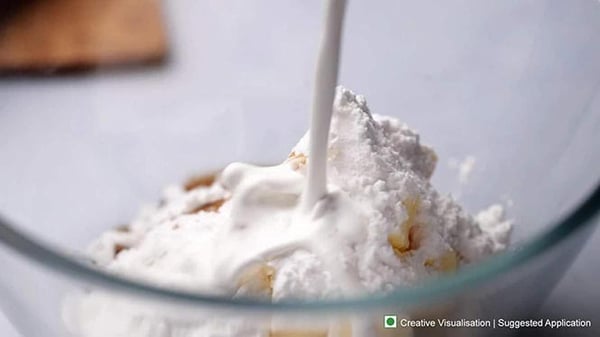 08
For the frosting: Take a bowl. Add the unsalted butter, confectioners' sugar, vanilla extract and whipping cream. Whisk the mixture. Keep whisking until it becomes smooth and fluffy.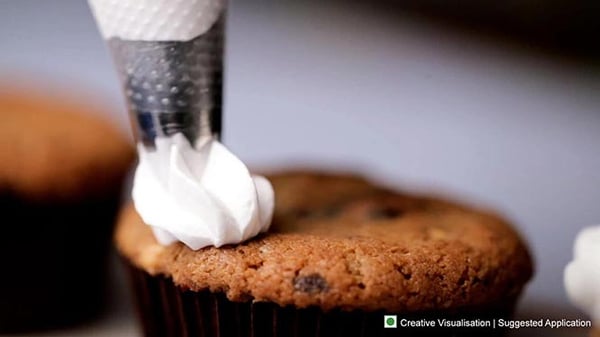 09
Pour the prepared vanilla buttercream into a piping bag. Attach the ateco tip and then swirl the frosting on top of each cupcake.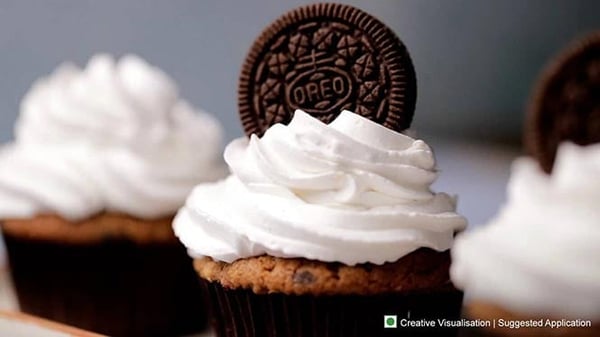 10
For the decoration, put Oreo Cookies on top of each cupcake and then sprinkle on some crushed Oreo Cookies.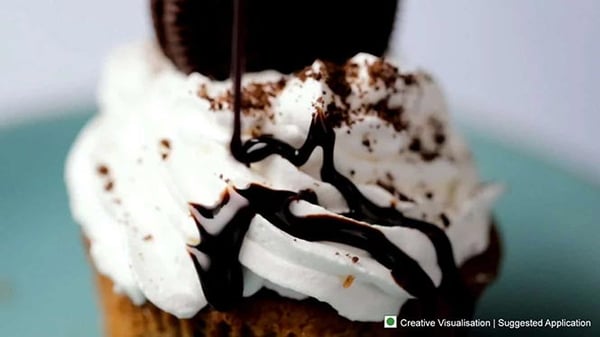 11
If desired, you can even pour some chocolate sauce on top.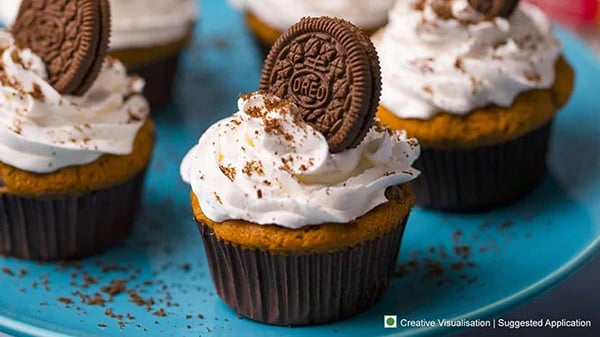 12
The cupcakes can be stored in the refrigerator for up to 2 days. You could freeze them as well. Allow them to come to room temperature before serving due to the high amount of butter in the frosting. Freeze the frosting in an airtight container or a ziploc bag before pouring it on the cupcake. Add it only once the cupcakes have defrosted.