Ingredients
For measuring
the ingredients

For Milk base
1 packet Oreo Cookies

Buy

1 cup sugar

½ cup cornstarch

2½ tsp Agar Agar

5 cups milk

4 tbsp butter

1 tsp vanilla essence
For chocolate mix
4 tbsp Cadbury Cocoa Powder

Buy

½ cup water
For strawberry mix
1 tsp strawberry essence

4 drops pink food colour
For Decoration
Cadbury Cocoa Powder

Oreo Cookies

Steps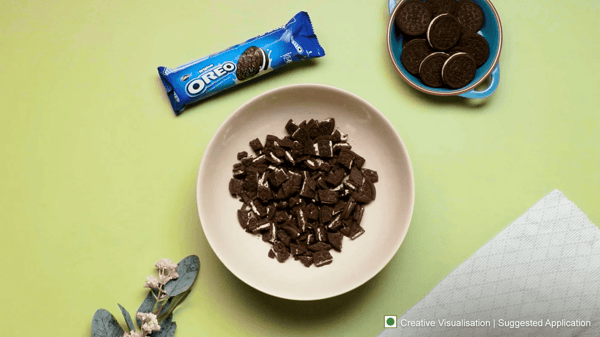 01
Take a bowl. Add the Oreo Cookies and crush them into pieces. Set aside.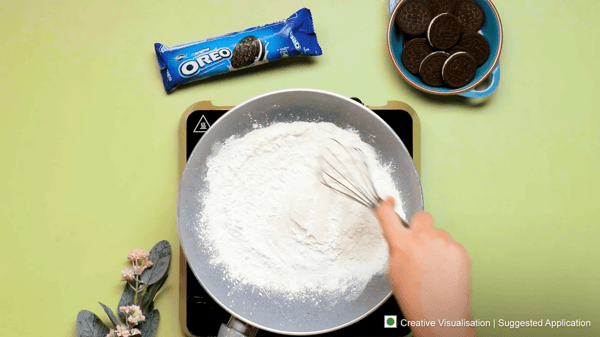 02
Take a saucepan. Add sugar, corn starch and agar agar powder. Mix well.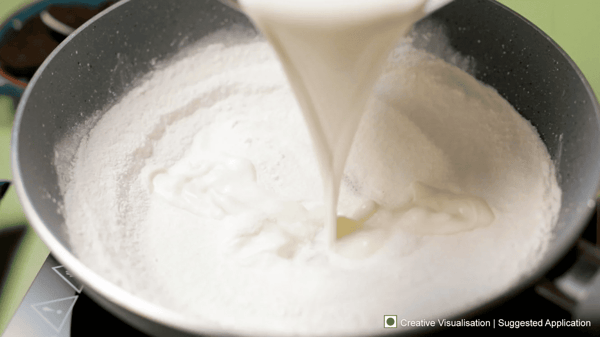 03
Add milk. Whisk until well combined. Boil the mixture for 5-6 mins until it thickens. Remove the pan from the stove.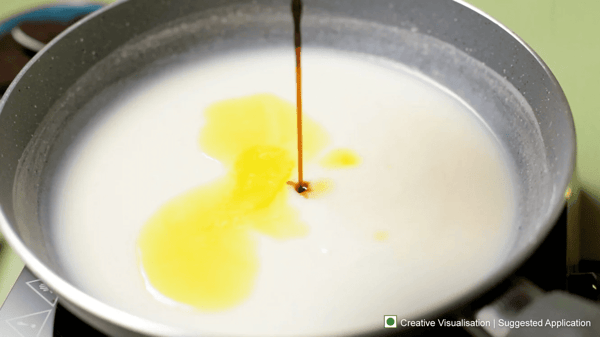 04
Add butter and vanilla essence. Whisk well.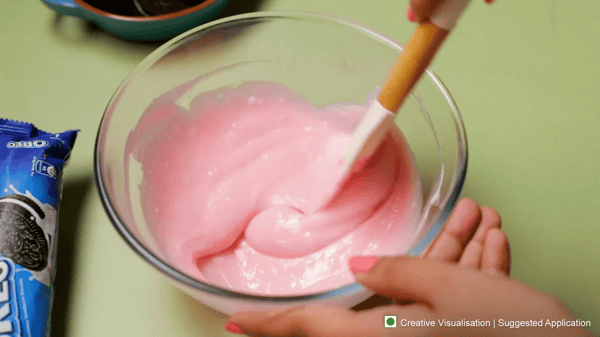 05
Divide the mixture into two parts. Take the first part and add strawberry essence and pink food colour to it. Mix well.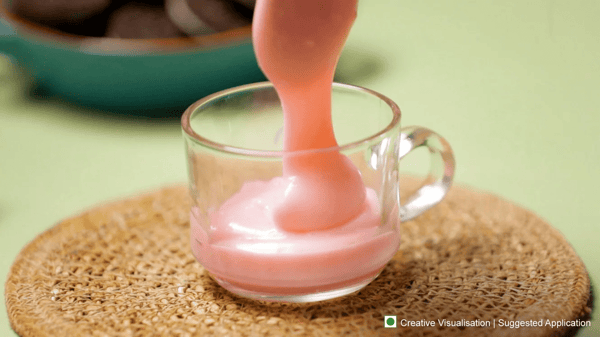 06
Take a cup. Fill half of it with the strawberry mixture. Refrigerate for 1 hour and let it set.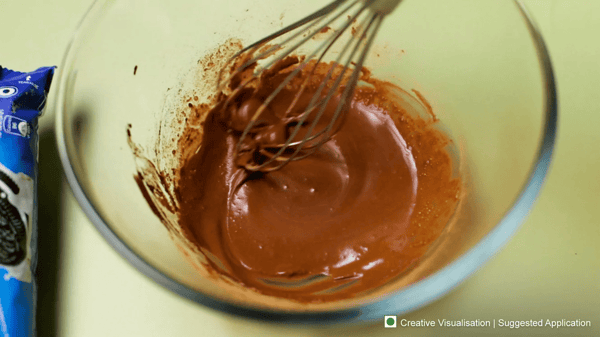 07
Take a bowl. Add Cadbury Cocoa Powder and water. Mix well.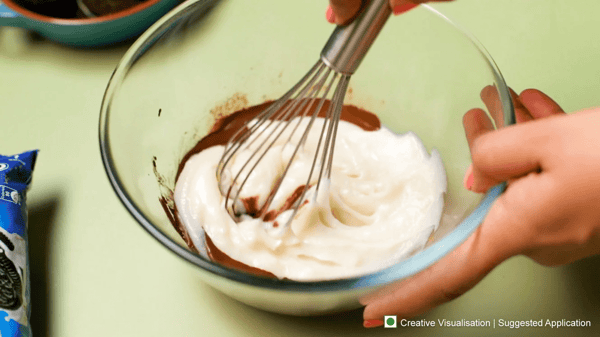 08
Now, take the second part of the milk mixture. Add it to the chocolate mixture. Mix well. Set aside once done.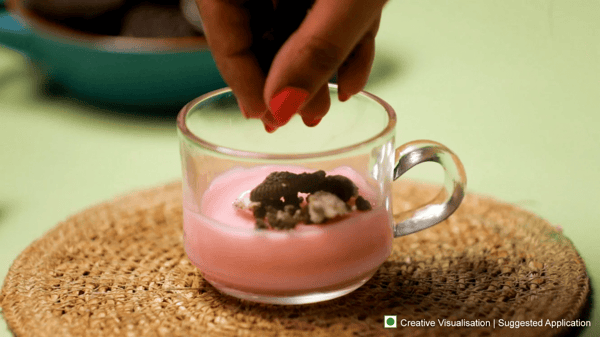 09
Take out the strawberry mixture from the refrigerator and add the crushed Oreo Cookies to it.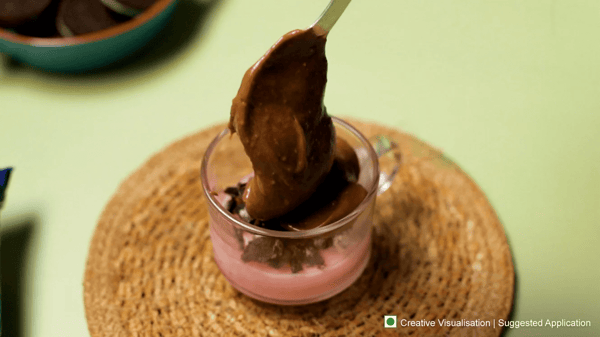 10
Pour the chocolate mixture over it. Refrigerate for 1 hour and let it set.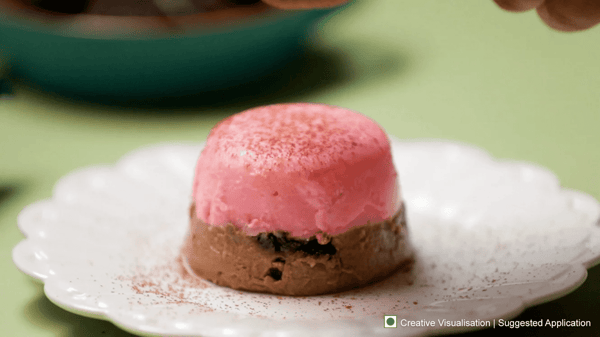 11
Take out the cup once the chocolate mixture has set. Turn it upside down on a plate and demould it.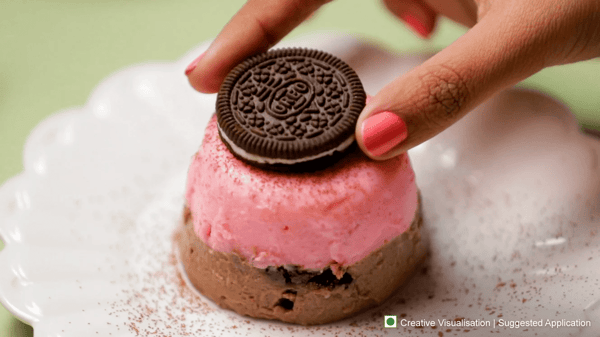 12
For the decoration, dust some Cadbury Cocoa Powder over it and place an Oreo Cookie on top!