Ingredients
For measuring
the ingredients

For Oreo Mysore Pak
2 packets Oreo Cookies

Buy

2 cups Gram flour

¼ cup hot vegetable oil

2 cups Ghee

½ cup Water

1 cup Sugar

1 tsp saffron
For Decoration
1 Oreo Cookie

Chocolate sauce

Steps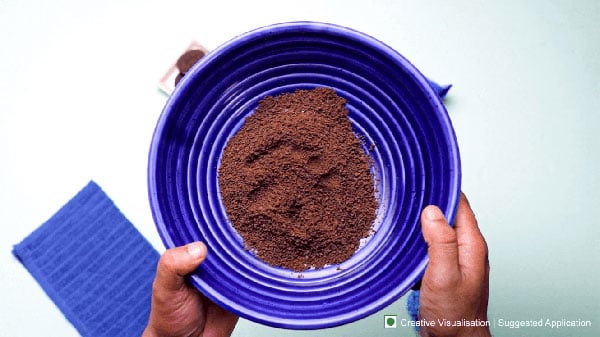 01
Take a bowl. Add the Oreo Cookies and crush them until they turn into fine powder.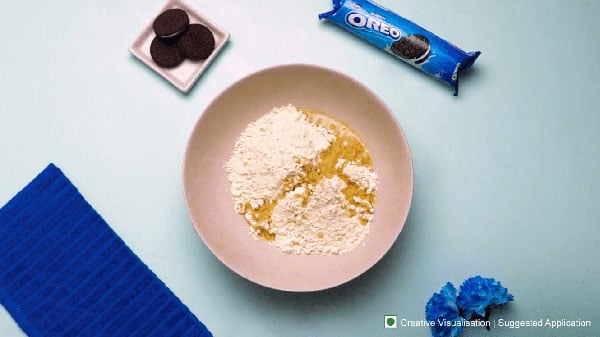 02
Take another bowl. Add the gram flour and vegetable oil. Mix well.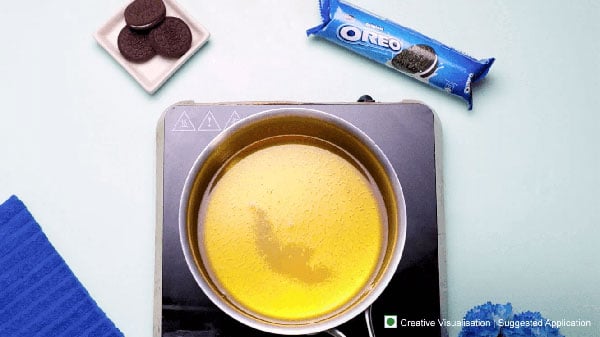 03
Take a pan. Add the ghee. Heat until it melts properly.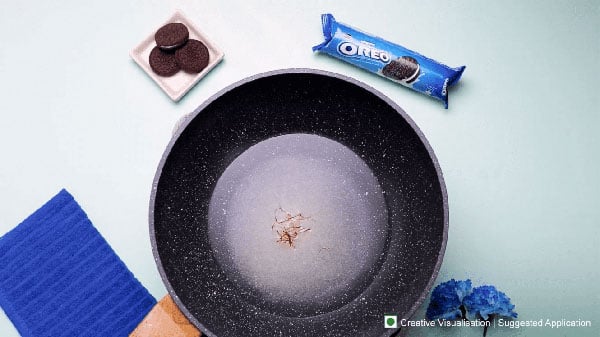 04
Add the water, sugar and saffron in a ceramic bowl. Whisk well, and let the mixture boil.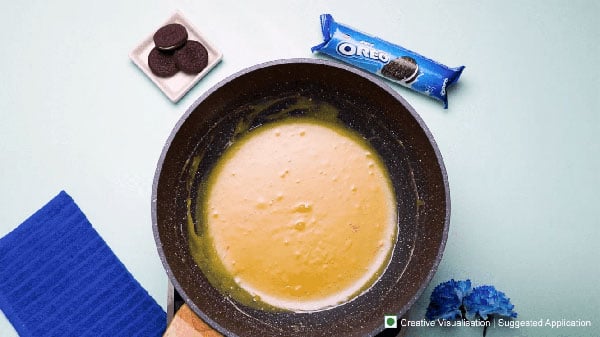 05
Add in the gram flour mixture. Blend well.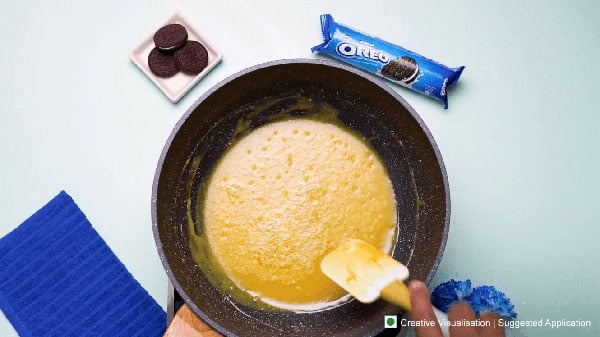 06
Add a spoonful of melted ghee, and keep mixing. Continue adding the ghee, in parts and keep stirring.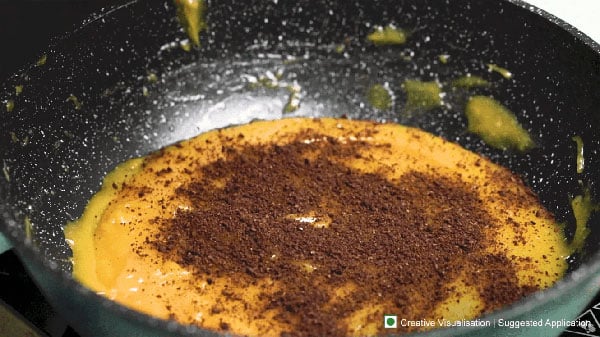 07
Add 1/4 cup of the crushed Oreo cookies and mix well.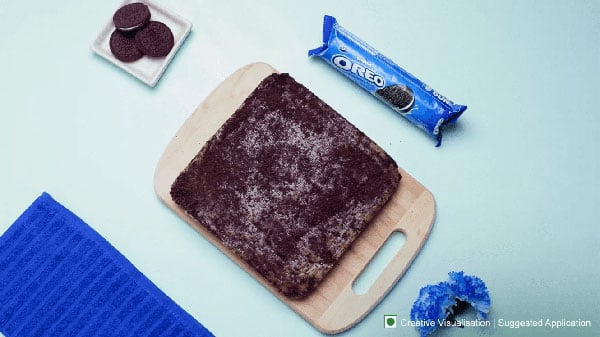 08
Prepare a baking tray. Add the mixture. Sprinkle on the remaining crushed Oreo Cookies. Refrigerate for one hour.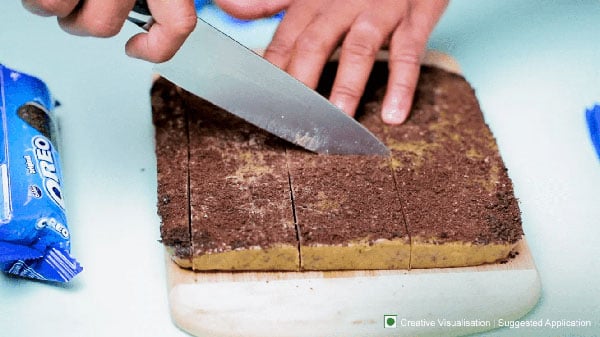 09
Cut into pieces, plate and top up each piece with an Oreo Cookie.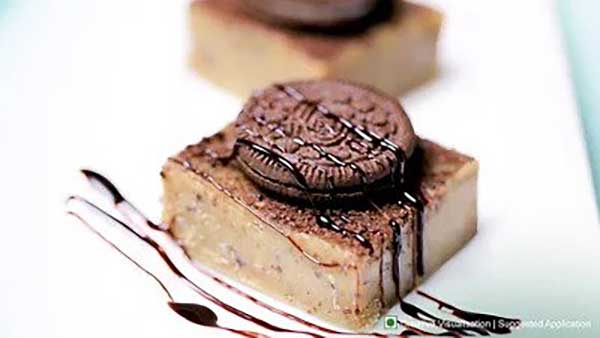 10
Drizzle on chocolate sauce and Oreo Mysore Pak is ready!