Ingredients
For measuring
the ingredients

For Oreo Caramel Popcorn
1 packet Oreo Cookies

Buy

2 tsp Oil

¾ cup sugar

½ cup water

1 tbsp butter

½ tsp baking soda

1 cups Corn kernels

Steps

01
Take a bowl. Add the Oreo Cookies and crush them.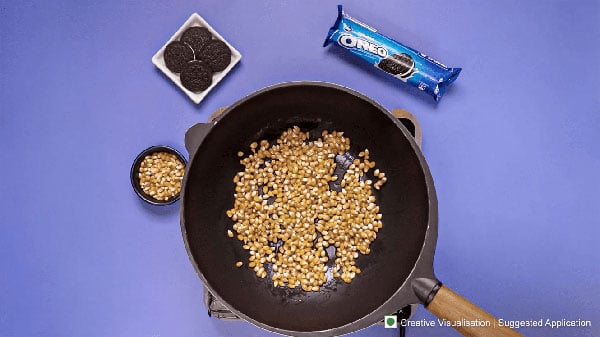 02
Take a frying pan. Add the oil and corn kernels. Mix gently.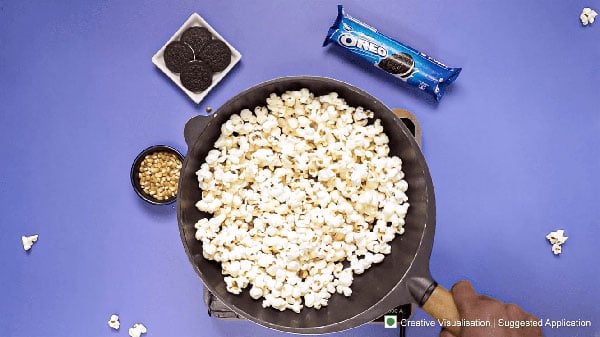 03
Place a lid on the pan. Keep the pan covered until the kernels pop. Remove the pan from the heat once the popping slows to several seconds between the pops.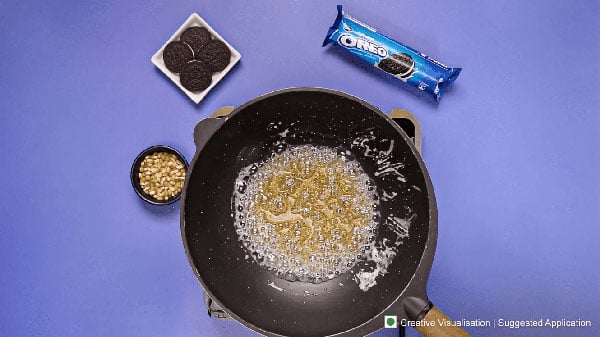 04
In another frying pan, add the sugar and water. Cook until the sugar starts caramelising.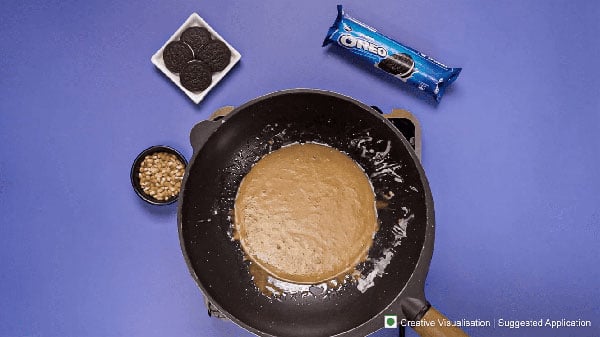 05
Add the butter and baking soda. Mix until it is well-combined and of thick consistency.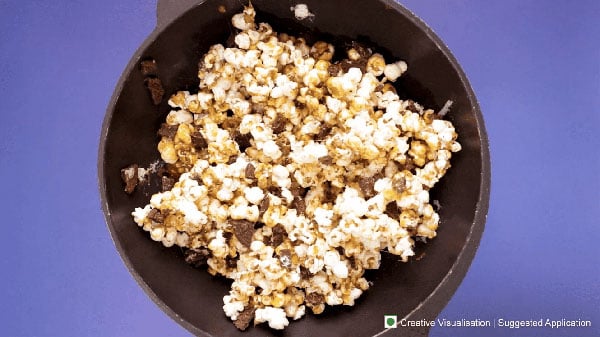 06
Add the prepared popcorn and crushed Oreo Cookies to this caramel blend.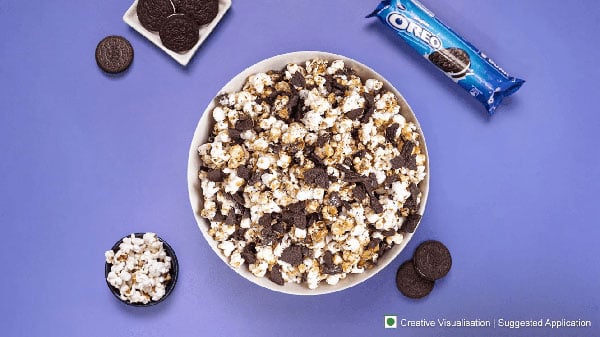 07
Mix until the popcorn well absorbs the blend. Oreo Caramel Popcorn is ready!