Ingredients
For measuring
the ingredients

For the Recipe
2 cups Mawa

1½ cups Powdered Sugar

1 tsp Green Cardamom Powder

⅓ cup Cadbury Cocoa Powder

Buy

½ tsp Edible Blue Gilter

½ tsp Edible Red Gilter

Steps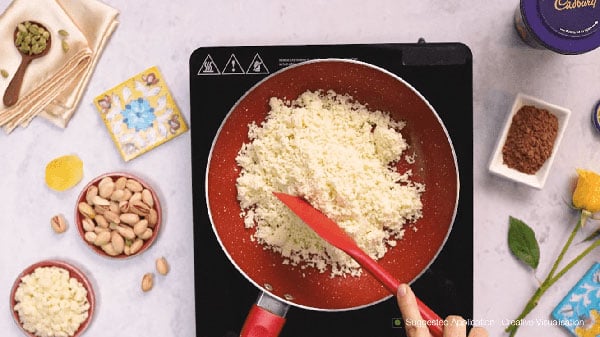 01
In a pan, add mawa and cook until it become soft.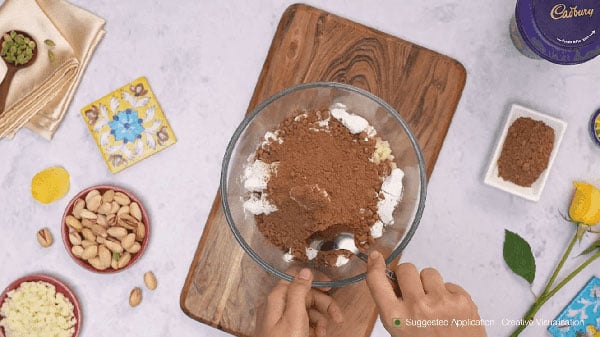 02
Cool down and add powdered sugar, cardamom powder, cadbury cocoa powder and mix well.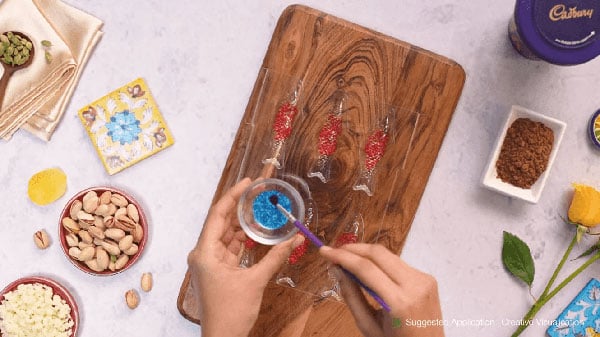 03
Take a fish mould, brush with edible glitters and add pista.
04
Transfer the mixture into the mould and press it evenly.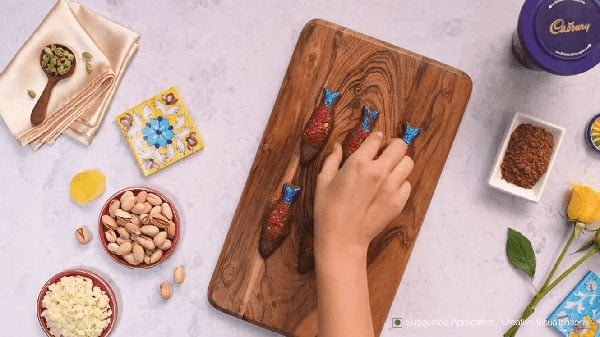 05
Refrigerate for 2-3 hours.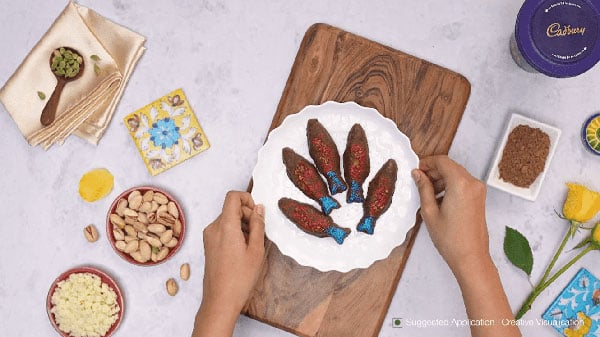 06
Once set properly, demould and serve.