Ingredients
For measuring
the ingredients

For the Eggless Strawberry Chocolate Cake
1¼ cups milk

1½ tbsp lime juice

½ cup oil (any odourless oil)

1 tsp vanilla essence

1 cup powdered sugar

1½ cups AP flour (maida)

2 tbsp Cadbury Cocoa Powder

Buy

½ tsp baking soda

1 tsp baking powder

water (to moisten the cake)
For the Frosting
1 cup room temperature salted butter

1 tbsp Cadbury Cocoa Powder

2 cups icing sugar

1 tbsp milk
For the Filling
1 cup crushed strawberries
For the Ganache
1 cup dark chocolate

1 cup fresh cream
For the Decoration
12 strawberries

2 tbsp icing sugar

Steps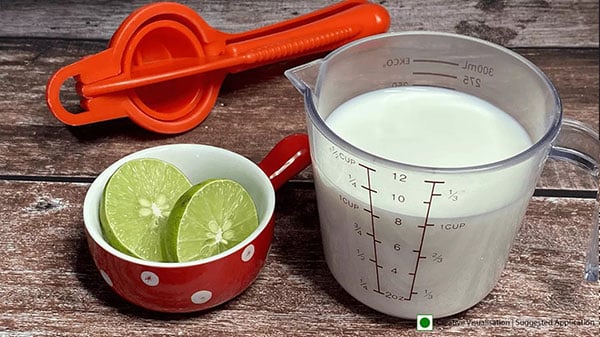 01
Preheat the oven to 180 degrees for 15 minutes. Take a small bowl. Add 1 cup of room temperature milk and lime juice to it. Mix well and then leave for 5 minutes for the milk to curdle.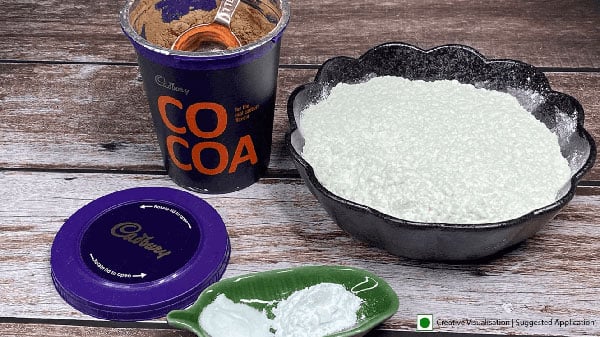 02
In another bowl, add AP flour (remove 2 tbsp worth from the bowl), Cadbury Cocoa Powder, baking powder and baking soda.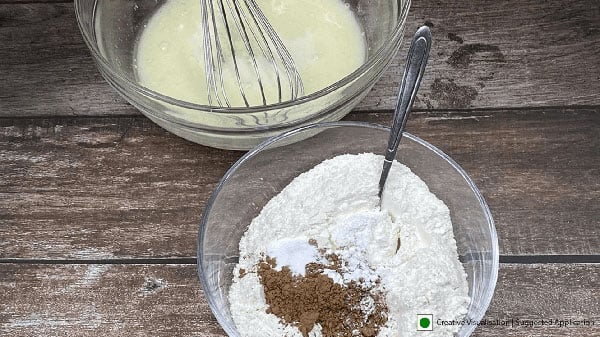 03
Take a mixing bowl. Add oil, 1/3rd cup milk, vanilla essence and powdered sugar. Add the curdled milk. Tip: The milk should be mildly curdled, else it will take on a solid form. Mix well.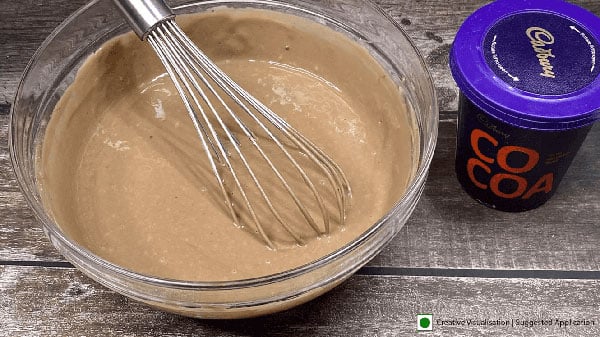 04
Now, gradually add the dry mixture into the wet mixture. Tip: Always mix dry ingredients into wet ingredients gradually, so that the mixture doesn't form lumps.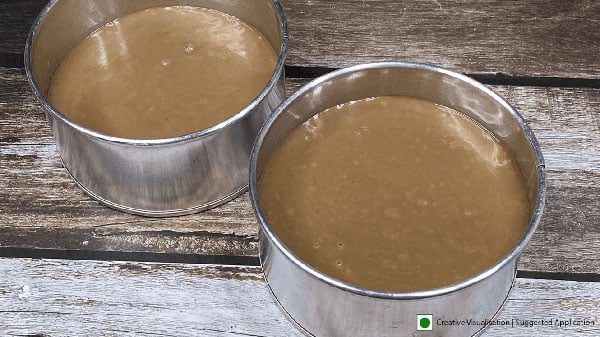 05
Grease and line two 4-inch round shape cake tins (or 1 tin of 6 inches) with butter paper. Pour the mixture into the cake tins.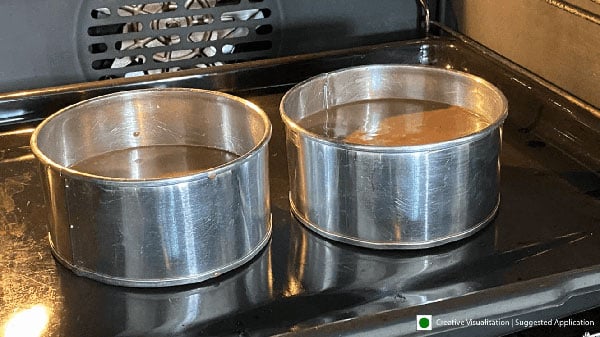 06
Place them in the preheated oven and bake for 25 minutes. Alternatively, if the cakes are being baked on a stove, bake for 30-35 minutes.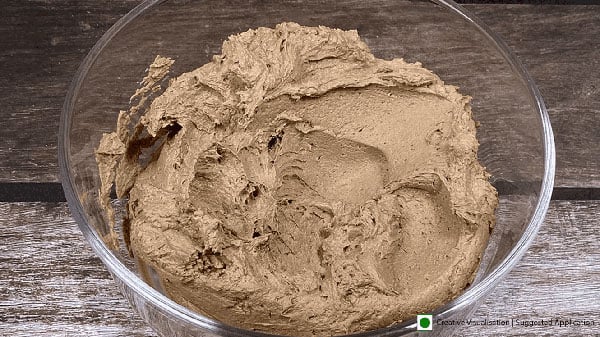 07
For the buttercream frosting: Take a bowl. Add salted butter, icing sugar, milk and Cadbury Cocoa powder. Gently mix until it is well-combined.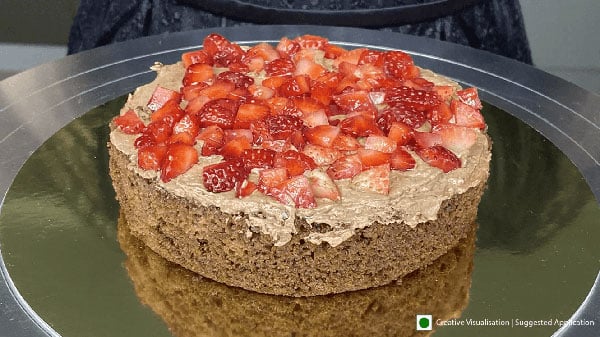 08
Place the cake onto a plate. Place the plate on a turntable. Put a knife in the middle of the cake and turn the turntable around. First, cut it from the sides and then from the centre. Keep the upper part of the cake in the plate upside down. Brush some water/sugar syrup on it. Pipe a layer of chocolate buttercream on the cake and flatten it.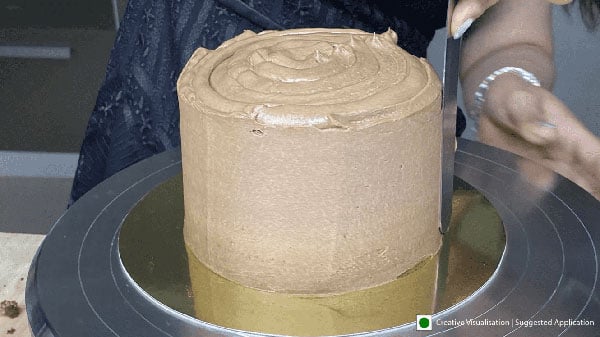 09
Cover the sides and the top of the cake with the chocolate buttercream. In between the 2 layers, there will be a layer of chocolate buttercream frosting and crushed strawberries. Keep it in the refrigerator for 30 minutes.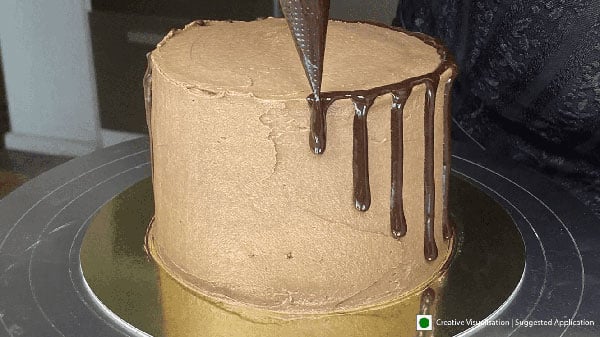 10
To make the chocolate ganache, mix the dark chocolate and fresh cream. Using the chocolate drip effect, pipe the ganache onto the cake.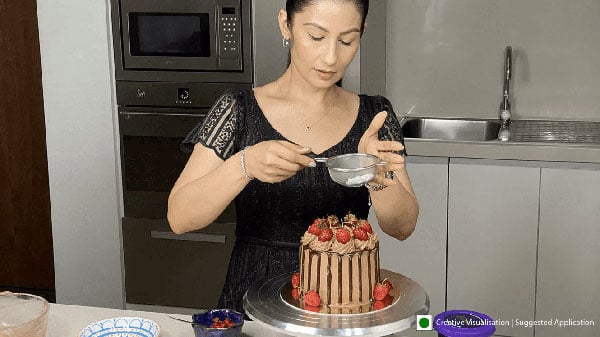 11
Decorate the cake with chocolate buttercream and strawberries and sprinkle icing sugar on top to give the cake a winter theme. Our winter-themed Eggless Strawberry Chocolate Cake is ready!