Ingredients
For measuring
the ingredients


Steps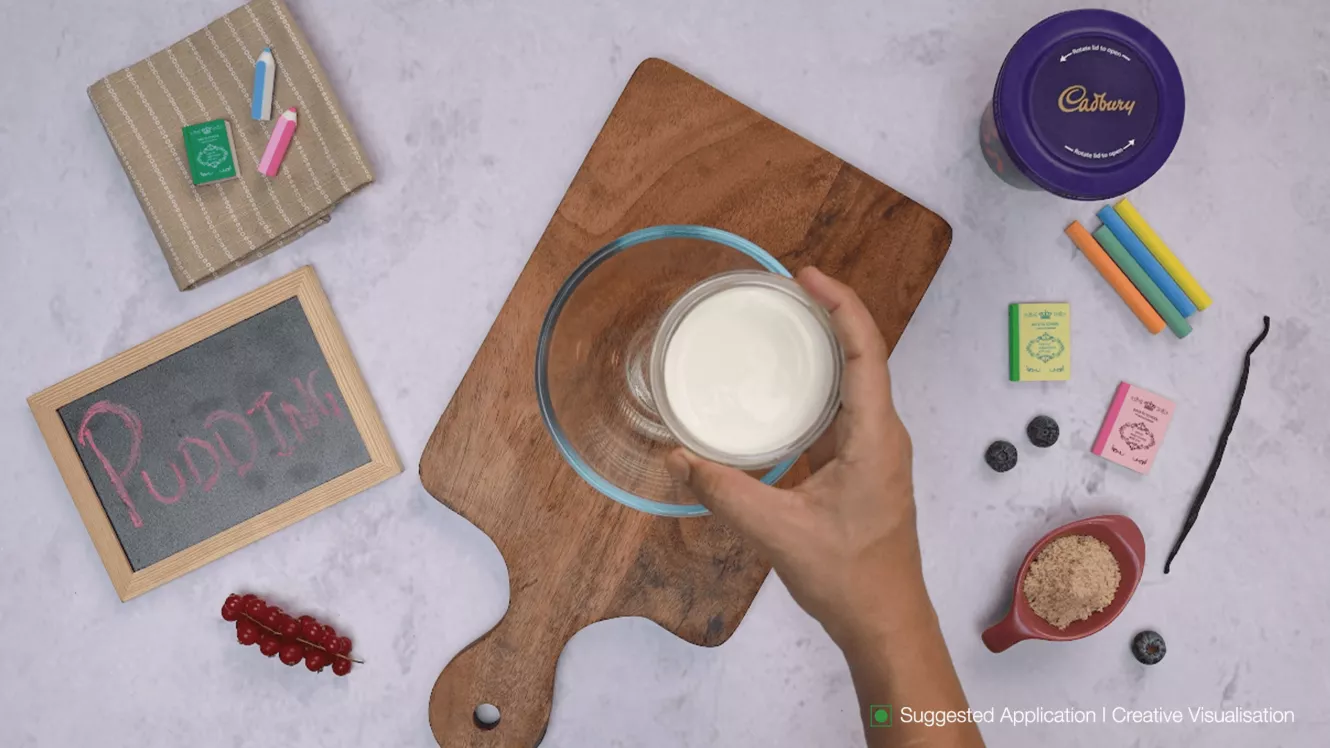 01
In a bowl, combine half of half and half cream, cornflour, Cadbury Cocoa powder and whisk well.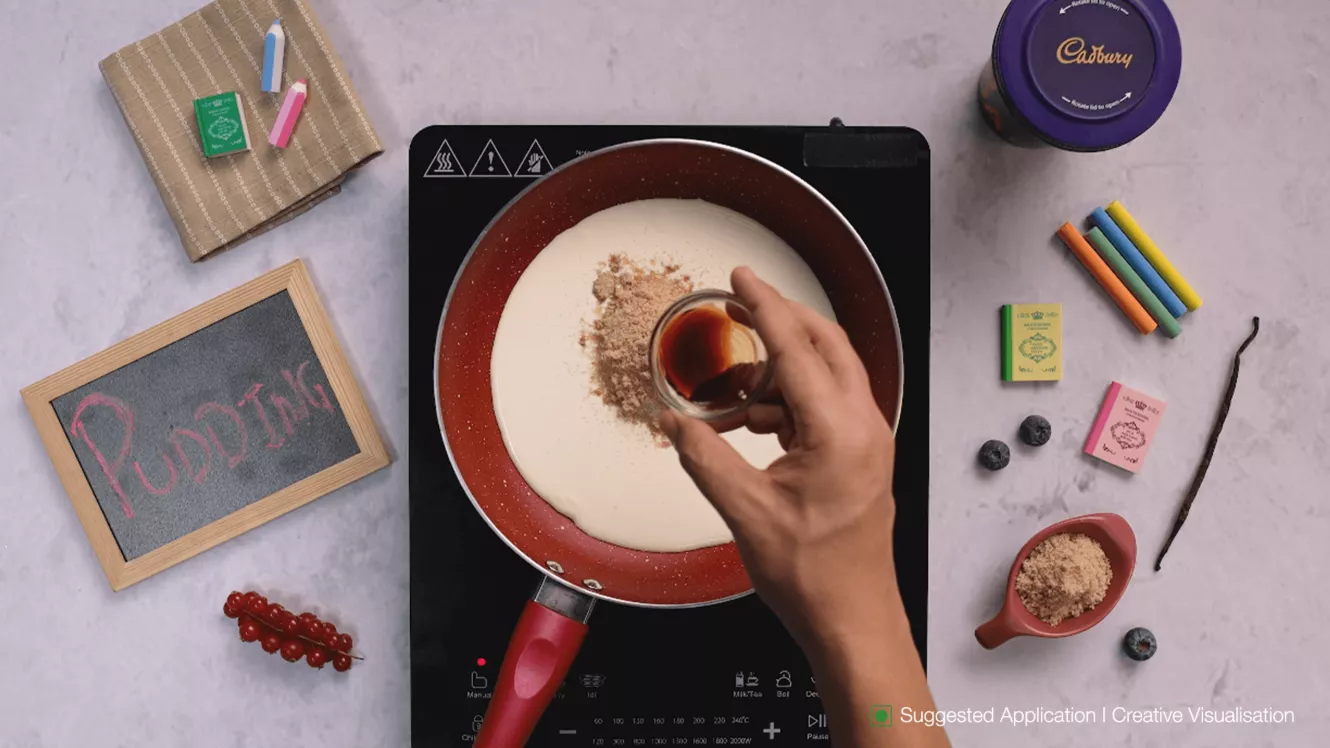 02
Heat remaining half and half cream in a pan. Add castor sugar, brown sugar, vanilla essence. Mix well.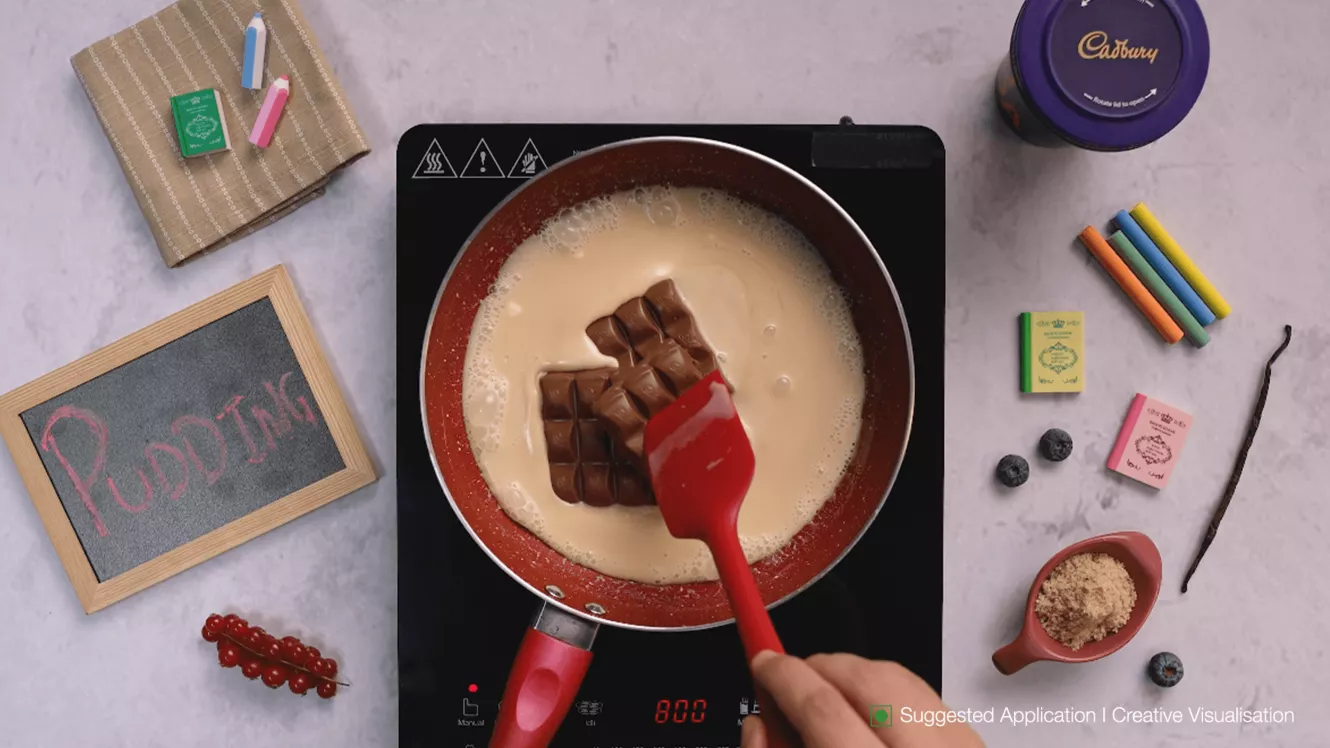 03
Add Cadbury Dairy Milk Silk, Cook until mixture becomes thick.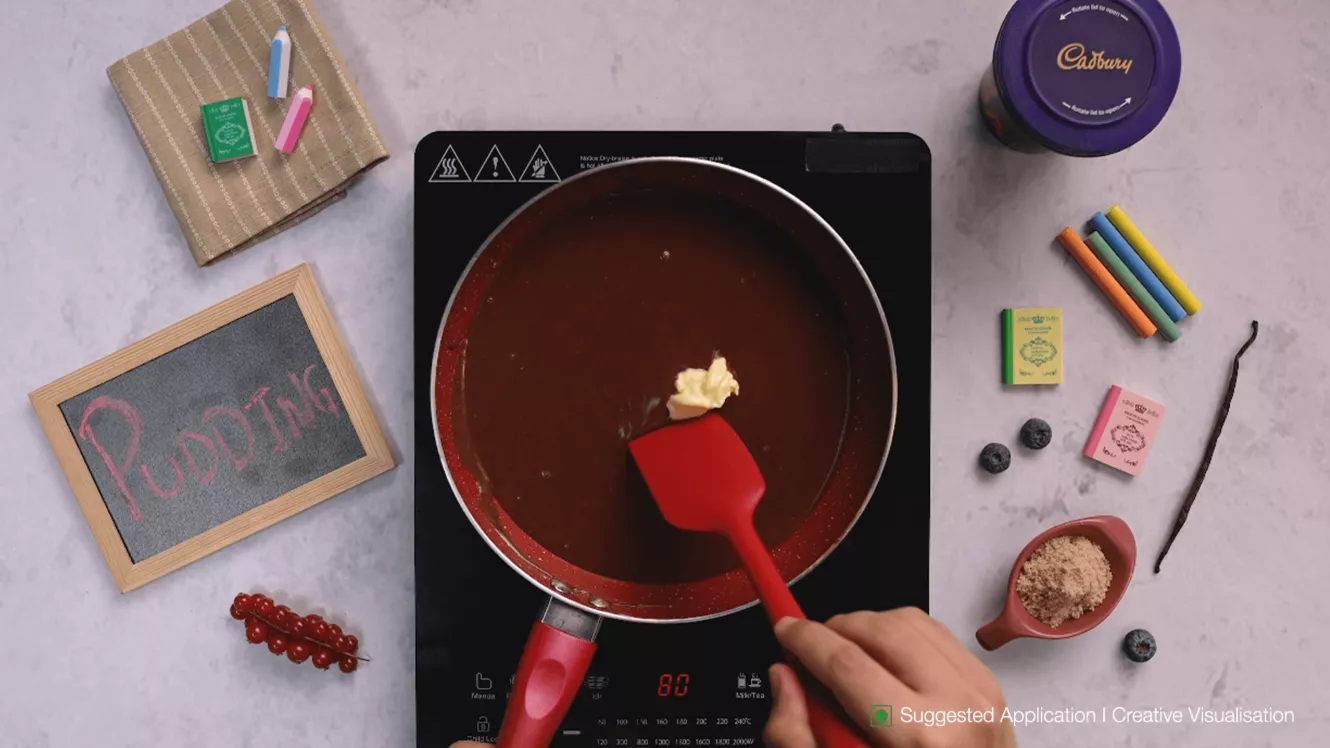 04
Add half and half mixture to it. Mix well. Add butter and mix well again.
05
With the help of a piping bag, pipe the mixture in a jar. Refrigerate for 4-5 hours. Garnish with red currents, blueberries, mint sprigs and serve.