Ingredients
For measuring
the ingredients

For the Recipe
1 cup Mawa

1 cup Cashew Nuts

⅓ cup Sugar

1 tbsp Cadbury Cocoa Powder

Buy

4 tsp Cadbury Choco Chips Dark

½ tsp Green Cardamom Powder

1 tsp Ghee

Steps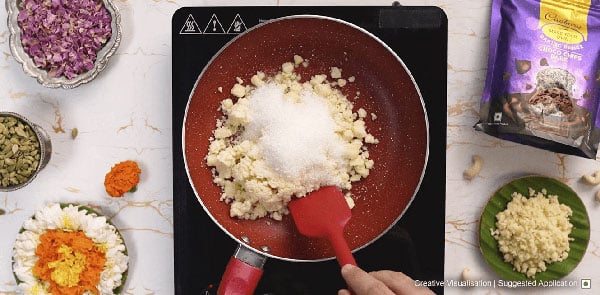 01
Heat ghee in a pan. Add Mawa and sugar until mawa and sugar melts.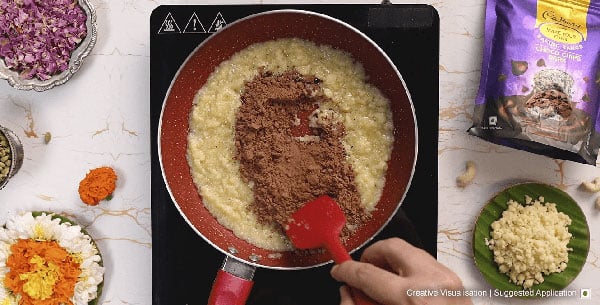 02
Add in Cadbury Cocoa Powder and mix everything well.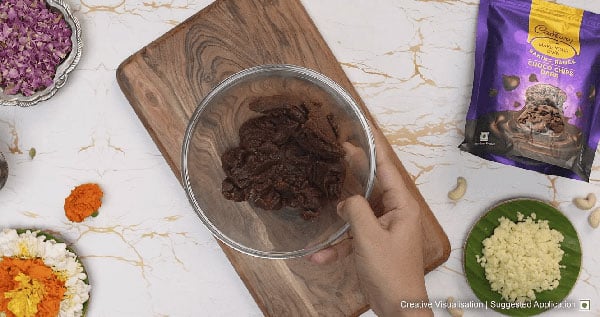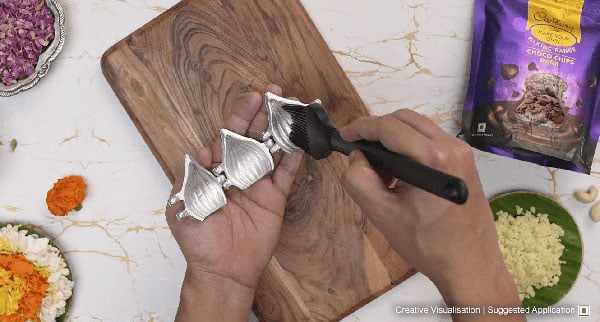 04
Grease the modak mould with ghee and put a portion of the mawa mixture inside the mould to form a cavity in the centre.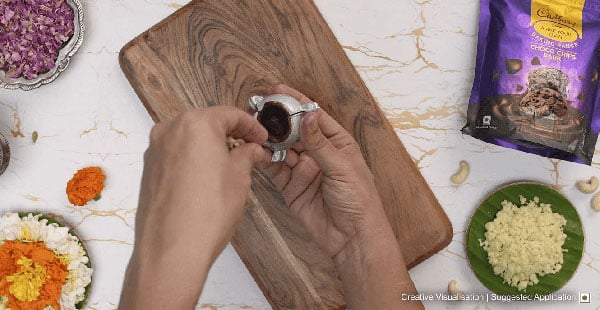 05
Stuff it with Cadbury Choco Chips Dark and cashew nuts.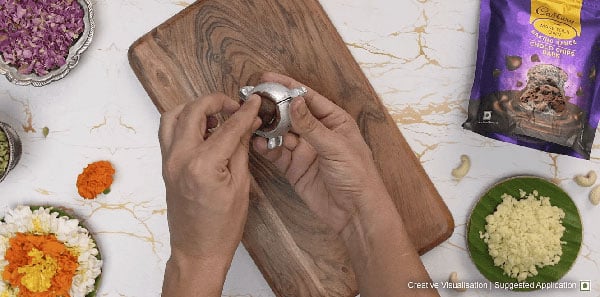 06
Seal the mould with more mawa mixture.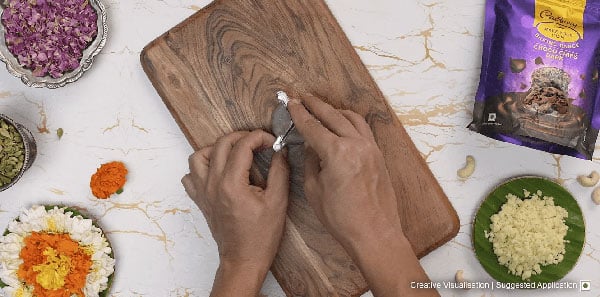 07
Open the mould and delicious chocolate modaks are ready to be served.