Ingredients
For measuring
the ingredients

For the Recipe
1 cup Refined Flour

¼ cup Butter

¼ tsp Salt

2 nos Whole Eggs

1½ cups Fresh Cream

3 nos Cadbury Bournville

Buy

5 nos Blue Berries

5 nos Red Currents

7 nos Mint Sprigs

Steps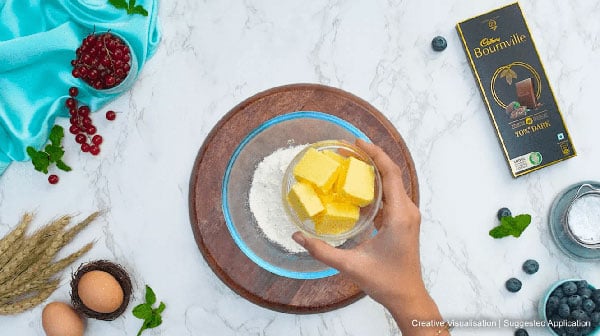 01
In a bowl add in refined flour , butter & salt and mix it welland make a dough using your hands.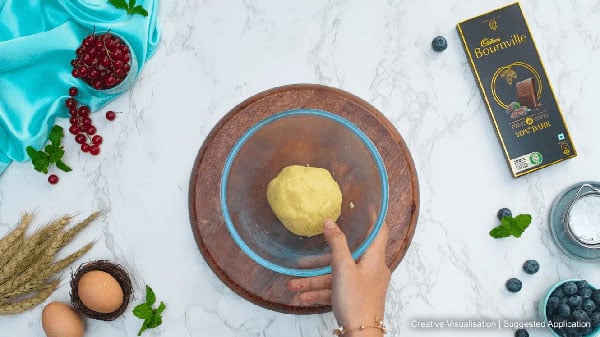 02
Set it Aside and give it rest for 15 mins.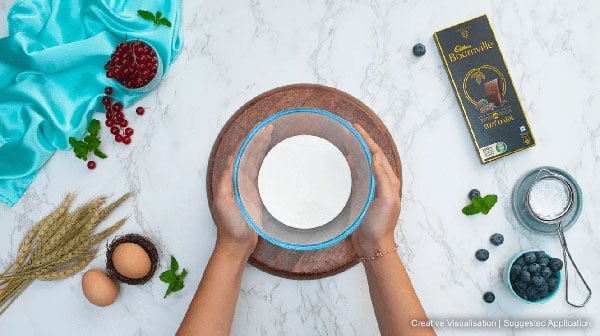 03
In a bowl add in fresh cream and microwave it for a min.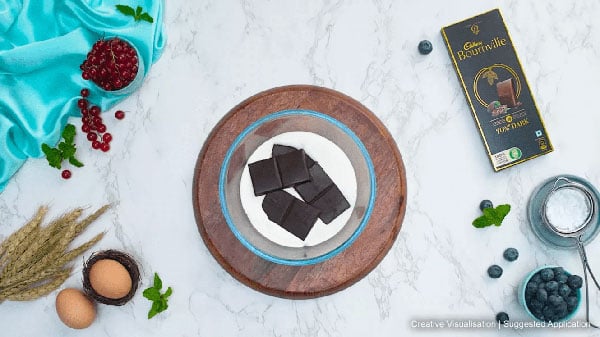 04
Add in cadbury bournville and microwave it for another 30 seconds & mix well until the chocolate dissolves.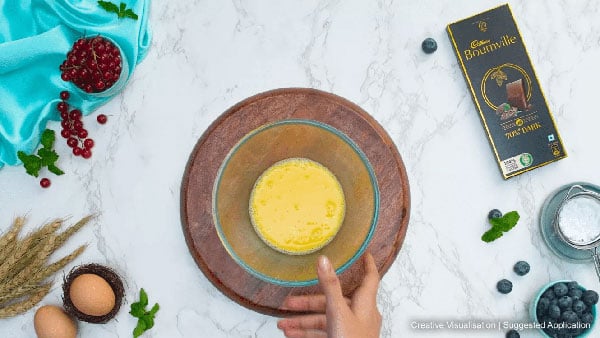 05
In a bowl add in 2 eggs and whisk well and take the mixture and add it in the melted chocolate bowl.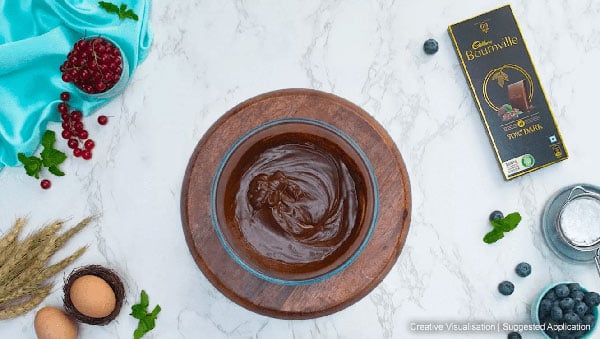 06
Whisk it well and transfer this mixture into a piping bag and keep it aside.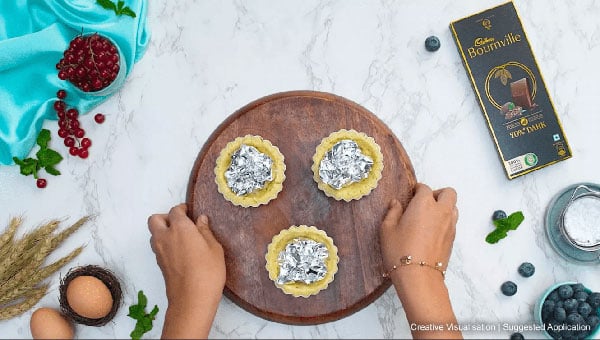 07
Take a tart mould and line it up with the dough and dock it using a fork , put a alumium foil on top and kidney beans and bake it at 180 degrees for 12-15 mins.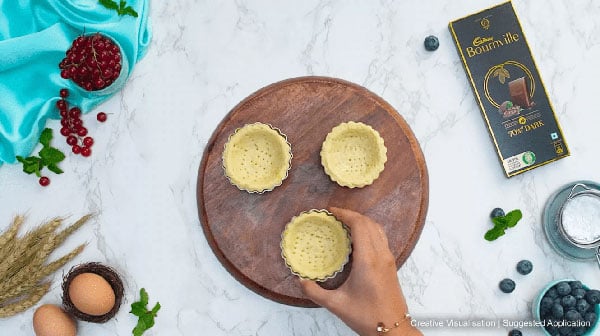 08
Cool It down before demoulding and remove it and keep it aside.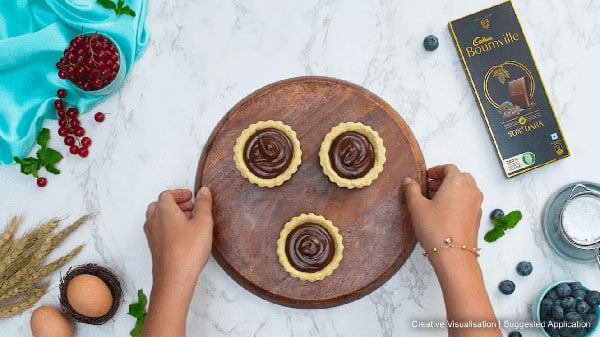 09
Now pipe the chocolate mixture in the tart mould and set it in refrigerator for 1 hour.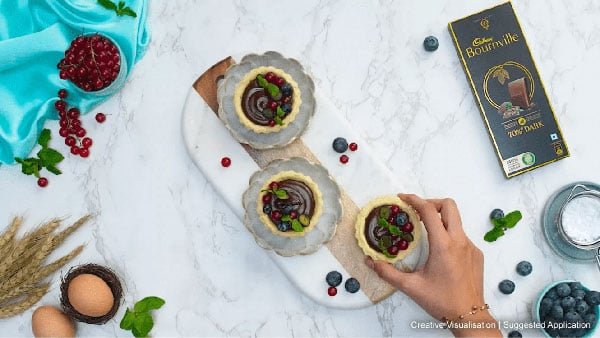 10
Top it up with red currents , blue berries and mint leaves and serve.