Ingredients
For measuring
the ingredients

For the Recipe
1 tsp Black Peppercorn

2 tbsp Dry rose petal

½ cup Almonds

2 tbsp Fennel seeds

3 tbsp Cashew nuts

¼ tsp Saffron

2 tbsp Castor sugar

2 tbsp Poppy seeds

9 nos Green cardamom

1 cup Soaked agar agar

¼ cup Cadbury cocoa powder

Buy

1 nos cadbury dairy milk silk

Buy

¼ cup Whipped cream

1½ cups Milk

½ cup Fresh Cream

Steps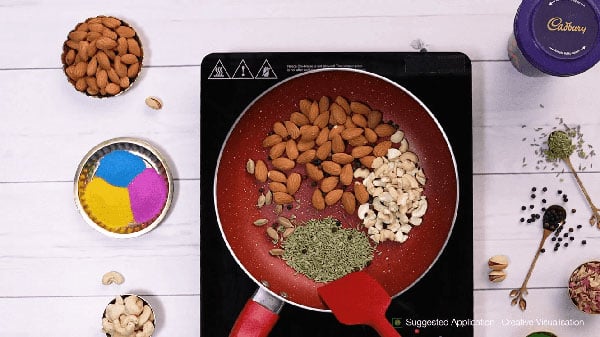 01
Dry roast almonds, cashew nuts, black peppercorns, fennel seeds and cardamom for few minutes.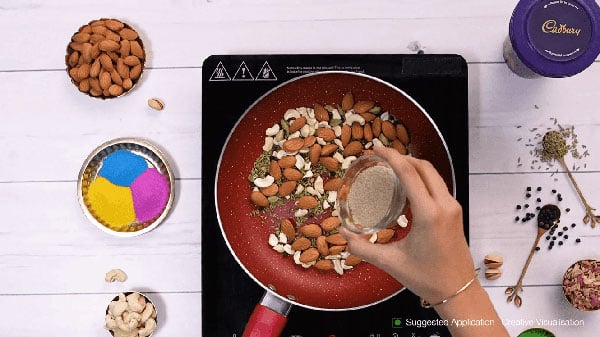 02
Add poppy seeds, dry rose petals, saffron dry roast them until they are fragrant.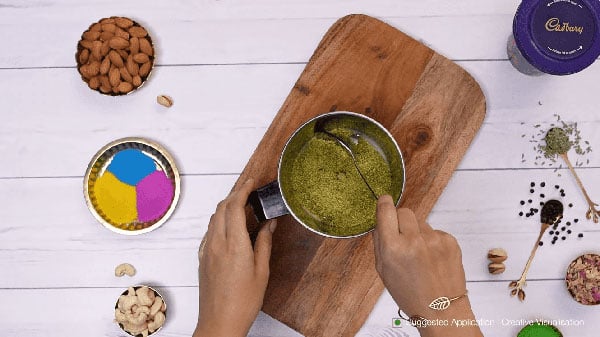 03
Cool down and grind them into a powder.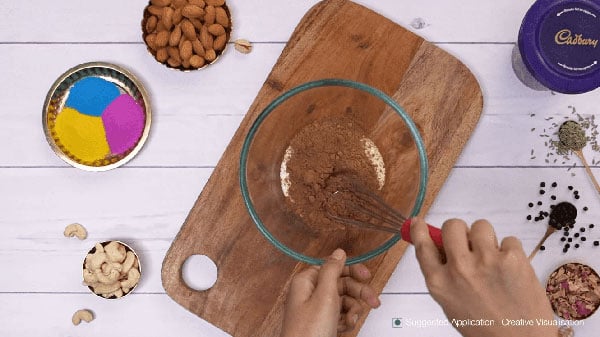 04
Mix fresh cream and cadbury cocoa powder in a bowl.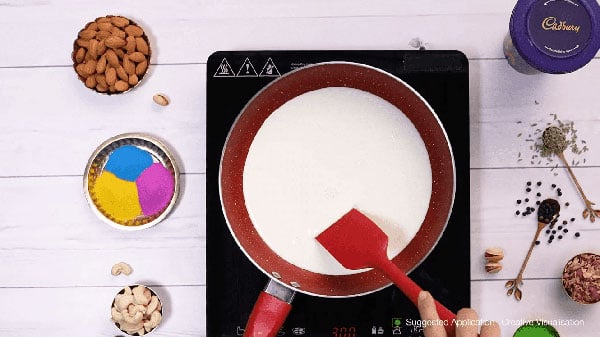 05
Heat milk, add castor sugar and mix well.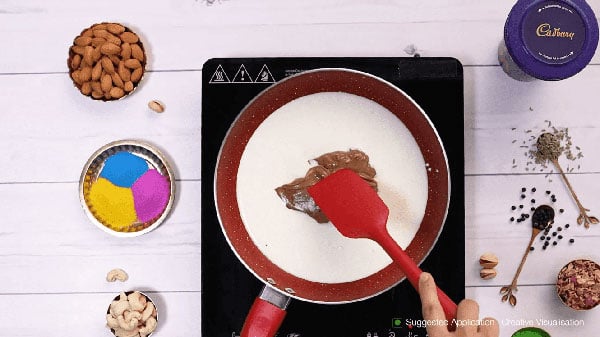 06
Add cadbury cocoa powder mixture and mix well.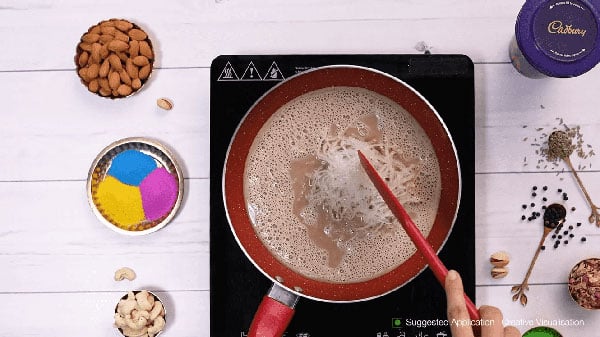 07
Add soaked agar agar and mix well.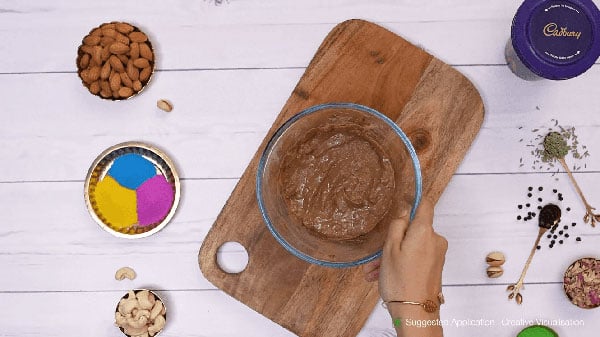 08
Strain the mixture and add thandai powder, mix well.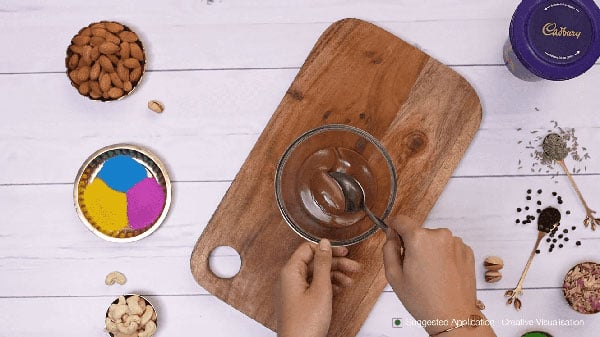 09
Melt cadbury Silk in bowl.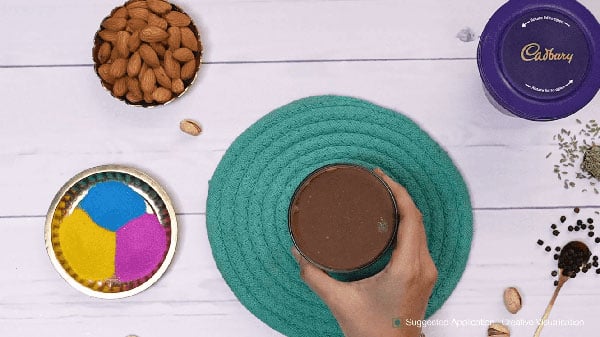 10
Pour the mixture into the serving dish, spread evenly and refrigerate for 7-8 hours. Pour melted cadbury silk and refrigerate for 40 - 50 mins. Pipe Whipping cream , add thandai powder in the center, and garnish with dry rose petals.