Ingredients
For measuring
the ingredients

FOR THE EGGLESS CHOCOLATE TART
FOR THE CHOCOLATE GANACHE FILLING
White chocolate ganache - for decoration

Pistachios - for garnishing

Whipped chocolate cream - for decoration

Dried cranberries - for garnishing

Steps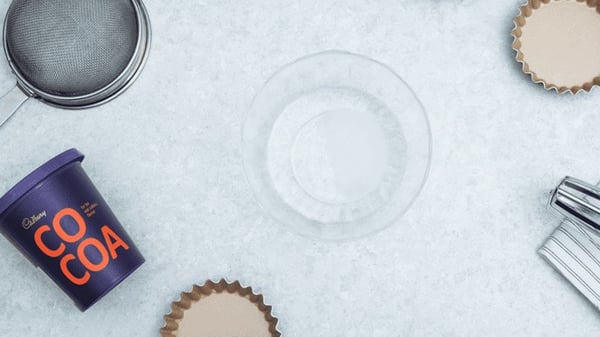 01
In a bowl, add water, castor sugar, salt and mix well.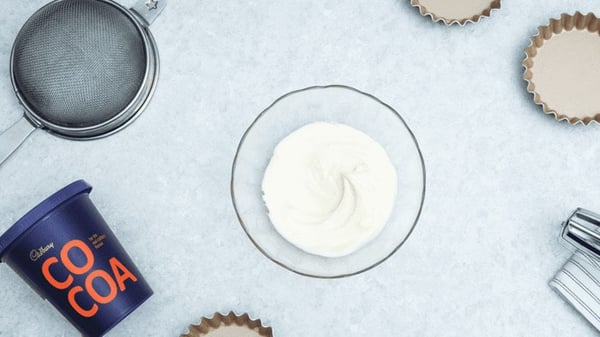 02
In a mixing bowl, add unsalted butter and whisk it well.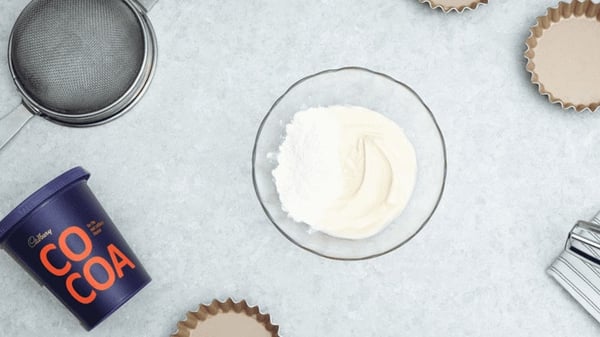 03
Add all-purpose flour in batches and mix well.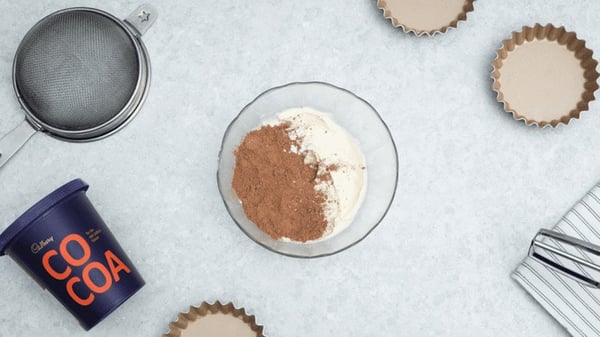 04
Then, add Cadbury cocoa powder and mix well.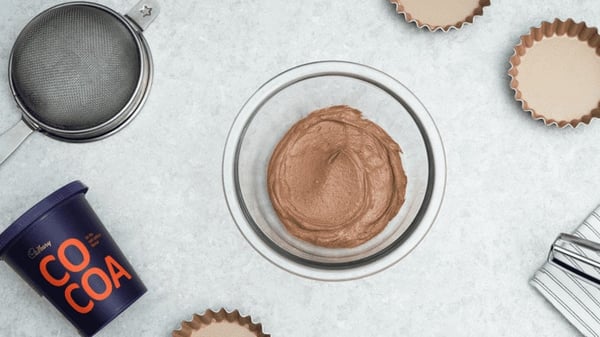 05
Now, add the prepared sugar mixture and mix it well to make a thick batter.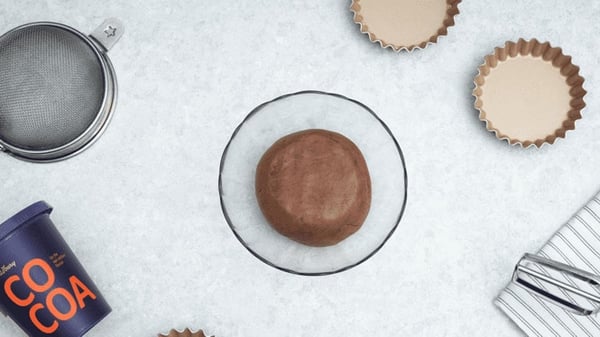 06
Refrigerate for 30 minutes. Remove it from the refrigerator and take a ball of dough and dust it with flour.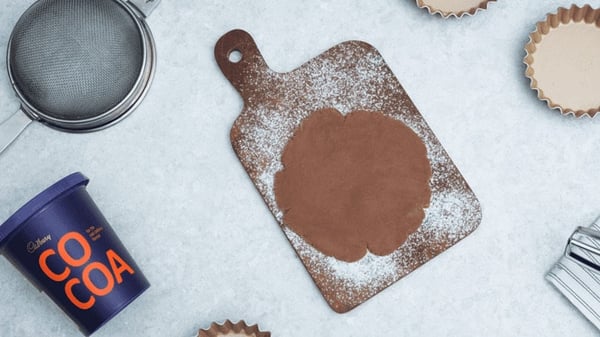 07
Flatten it with the help of a rolling pin.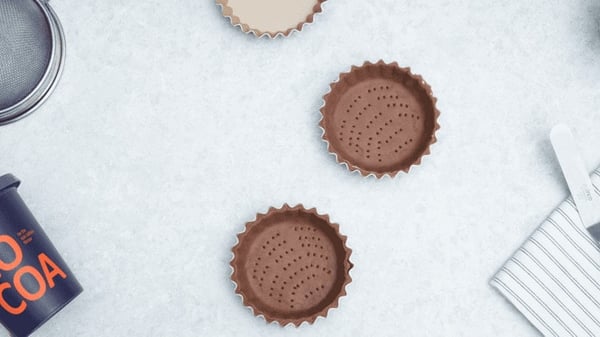 08
Place the dough in the tart moulder and remove the excess dough from it. Prick the dough with the help of a fork. Preheat the oven to 300°F/150°C. Bake for about 15 minutes. Re-mould the tart from it.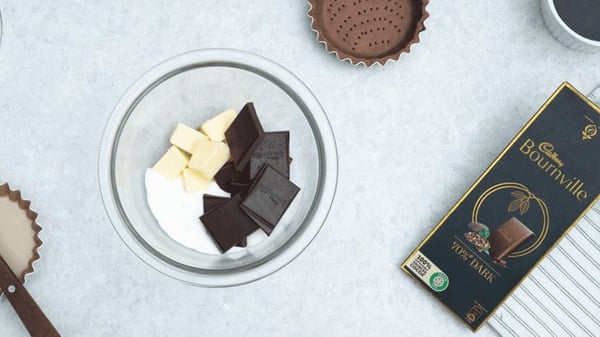 09
Take a deep pan and fill half with water. Place a bowl on top of it. Add Cadbury Bournville in a medium bowl. Add melted butter, fresh cream and mix it well or until the chocolate is melted.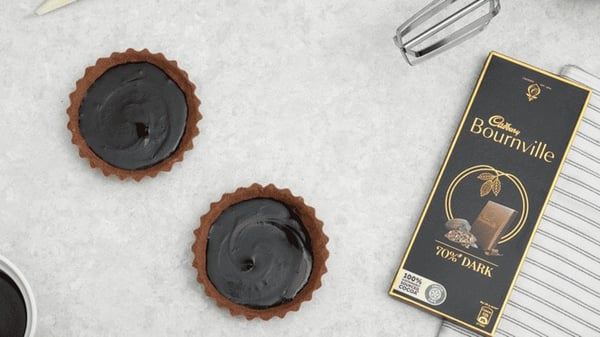 10
Fill it with the prepared chocolate ganache and refrigerate for 15 minutes. Remove it from refrigerator.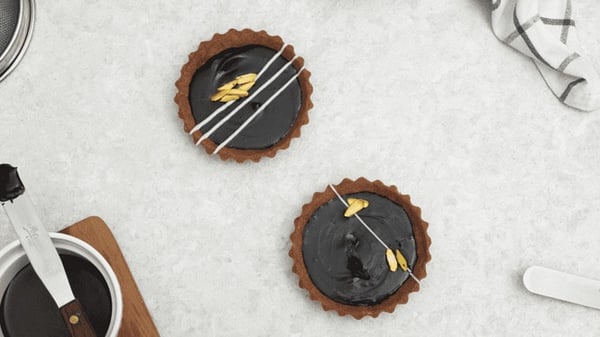 11
Decorate it with white chocolate ganache, pistachios, whipped chocolate ganache and dried cranberries.