Ingredients
For measuring
the ingredients

For the Recipe
½ cup Roasted Cashew Nuts

½ cup Sugar

4 cups Full Fat Milk

1 nos Cadbury Dairy Milk Silk

Buy

2 tsp Ghee

1 tsp Dried Rose Petals

1 tbsp Blanched and Chopped Pista

1 tbsp Almond Flakes

½ cup Fresh Cream

Steps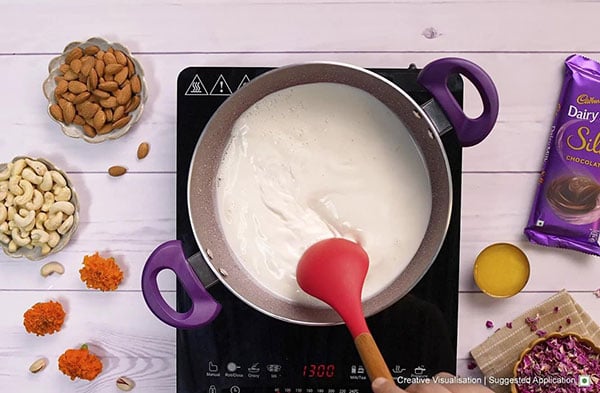 01
Boil milk in a pan and cook until it reduces to 1/3rd.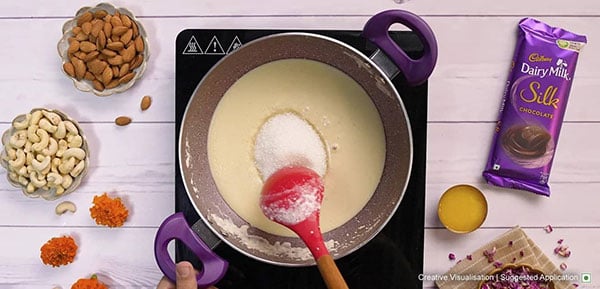 02
Add sugar and cook until sugar melts.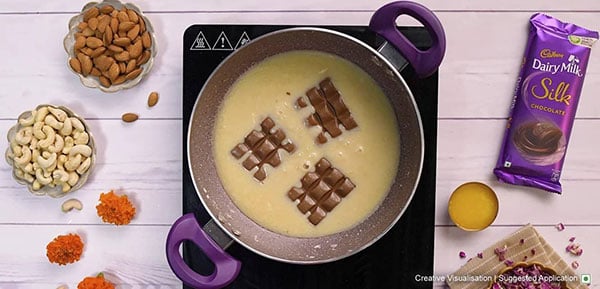 03
Add in Cadbury Dairy Milk Silk and mix until the chocolate dissolves.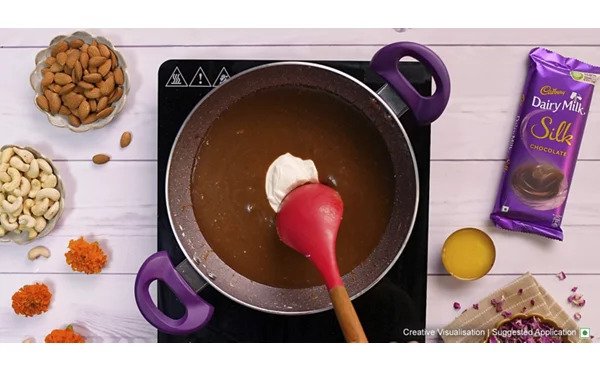 04
Add fresh cream and mix it well.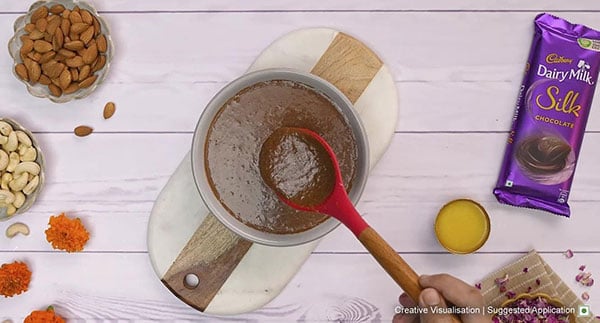 05
Garnish with almond flakes, pista and dried rose petals. Serve.