Ingredients
For measuring
the ingredients

For the Recipe
¼ cup Rice

¼ cup Castor sugar

1 tbsp Ghee

⅓ cup Khoya

1 nos Cadbury Dairy Milk family pack

Buy

1 tbsp Chopped Pista

1 tbsp Icing Sugar

2 cups Milk

Steps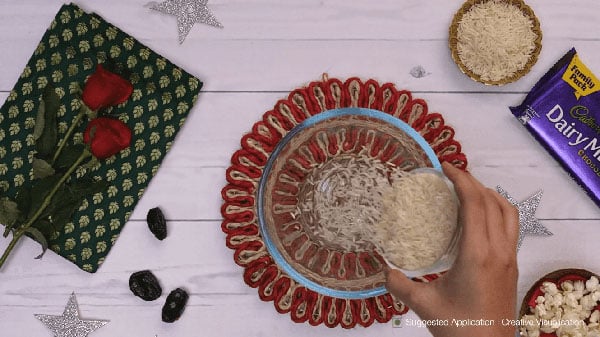 01
Wash and soak rice for 20-30 mins.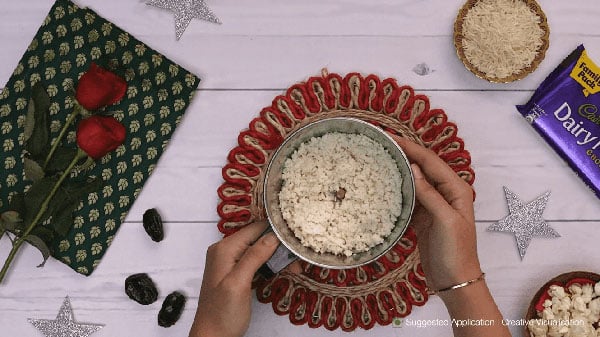 02
Grind into coarse powder.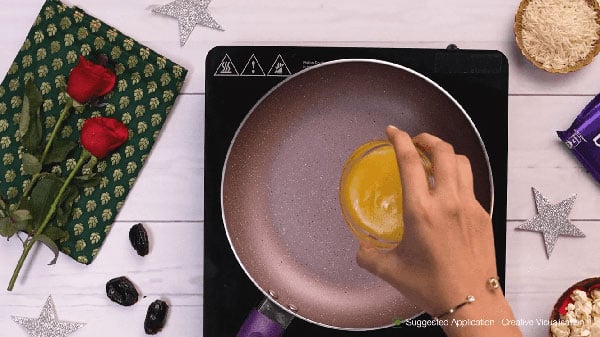 03
Heat ghee in a pan, add rice powder and saute for a min.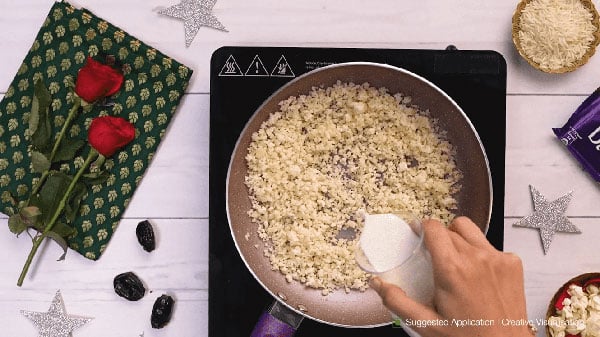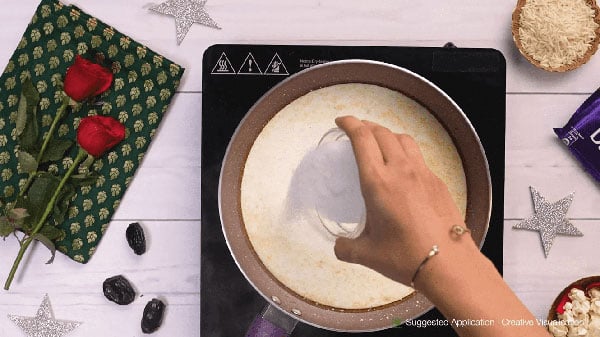 05
Add castor sugar and cook until rice gets done.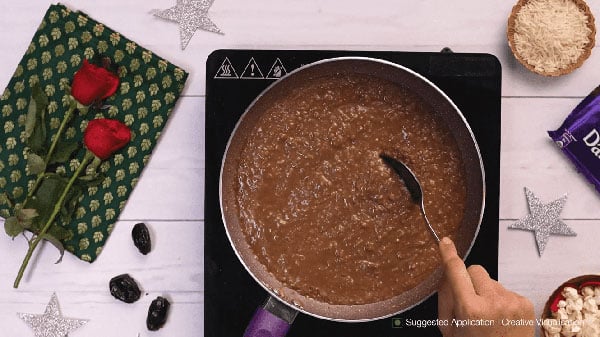 06
Add khoya, Cadbury Dairy milk family pack and mix well.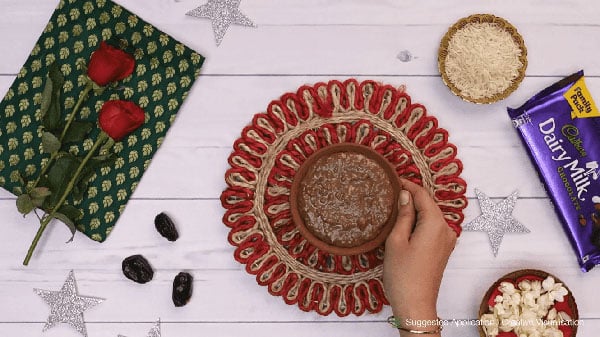 07
Pour the mixture into serving dish and refrigerate for 2-3 hours.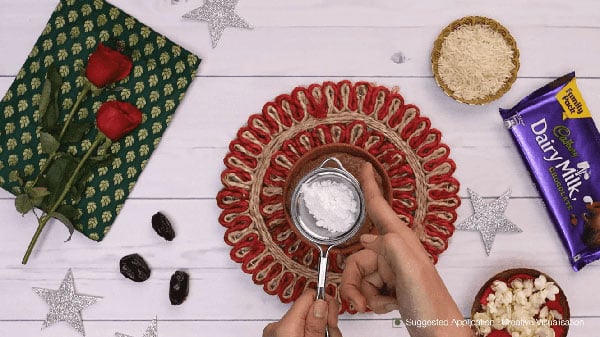 08
Once it sets, dust with icing sugar. Garnish with chopped pista and Cadbury dairy milk.