Ingredients
For measuring
the ingredients

For the Recipe
¼ cup Rice

1 tsp Cardamom powder

½ cup Sugar

1 tbsp Raisins

2 tbsp Cashew Nuts

1 nos Cadbury 5 Star

Buy

2 tbsp Ghee

4 cups Milk

Steps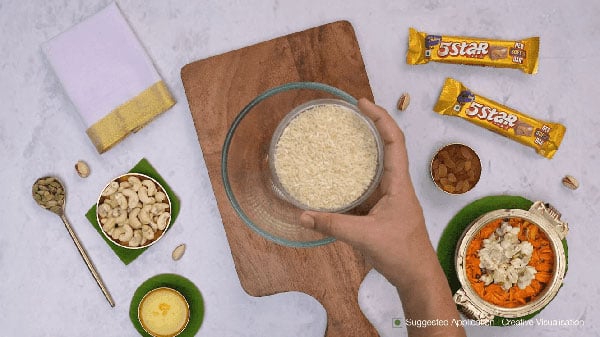 01
Wash and soak rice for 30 minutes.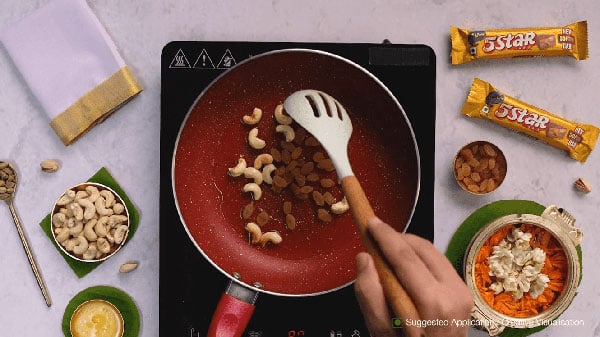 02
Heat ghee in a pan and shallow fry cashew nuts and raisins.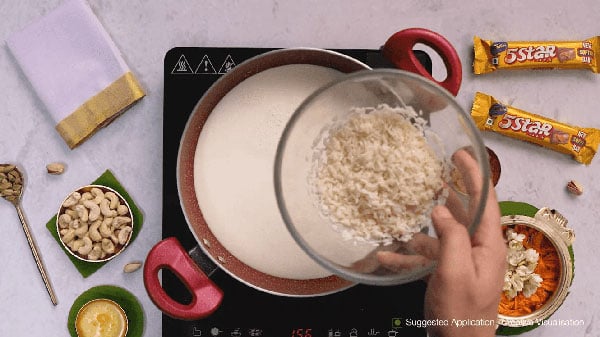 03
Heat milk in a kadhai and add rice. cook until rice gets cooked and mixture becomes thick.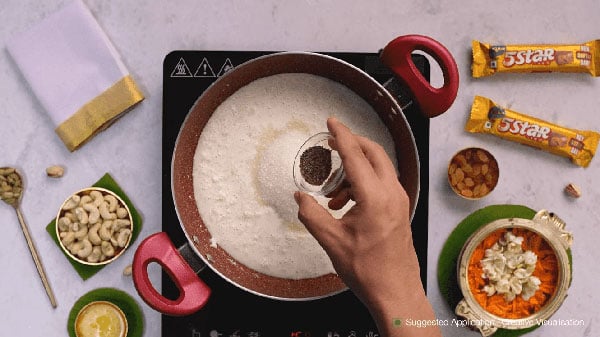 04
Add sugar and cardamom powder and mix well.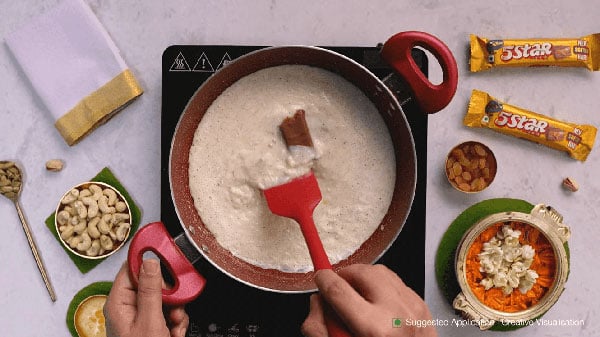 05
Add cadbury 5 star and mix well. Add fried nuts. Pour this mixture into a serving dish. Garnish with fried nuts and serve.