Ingredients
For measuring
the ingredients

For the Recipe
2 tbsp Custard powder

3 tbsp Cornflour

1 tsp Vanila essence

¾ cup Milk powder

½ cup Powder sugar

4 cups Milk

2 cups Roasted fine vermicilli

1 tbsp Chopped pista

1 tbsp Chopped almonds

¼ cup Cadbury cocoa powder

Buy

3 tbsp Ghee

Steps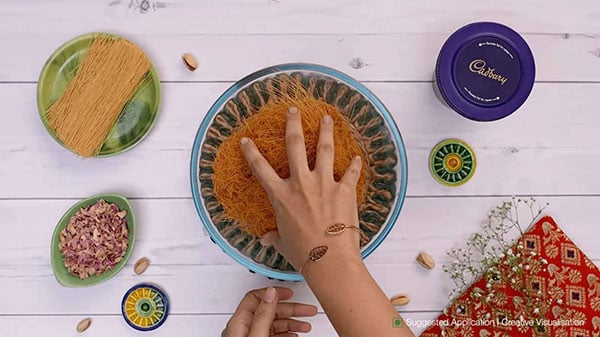 01
Take roasted vermicelli and crush it with hands.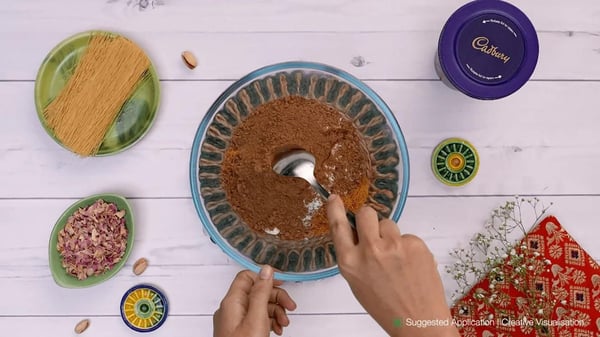 02
Add milk powder, powdered sugar, ghee, Cadbury cocoa powder, mix well and keep aside.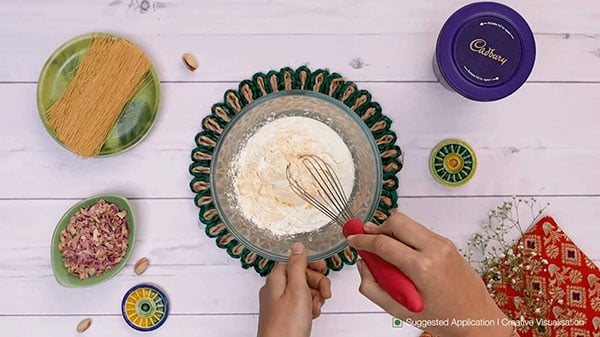 03
In a bowl, Combine milk, Milk powder, cornflour, custard powder, vanilla essence and whisk well.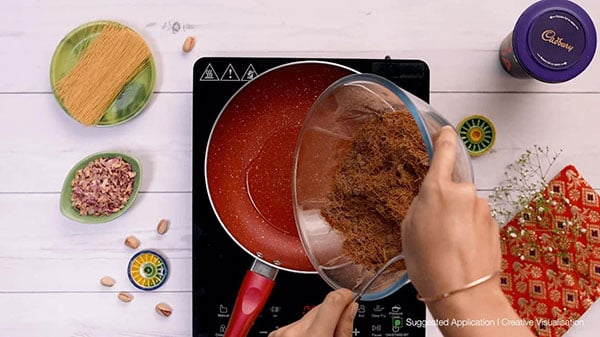 04
Heat ghee in a pan, add Vermicelli mixture and cook for 6-7 mins.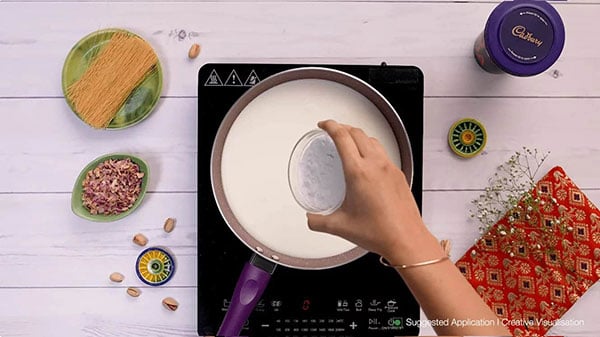 05
Heat milk in a pan, add powdered sugar and mix well.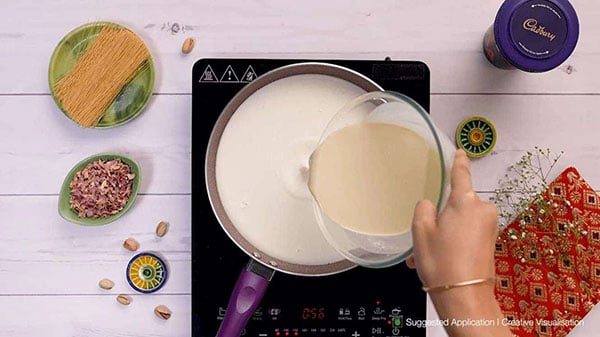 06
Pour the custard mixture and cook until thick.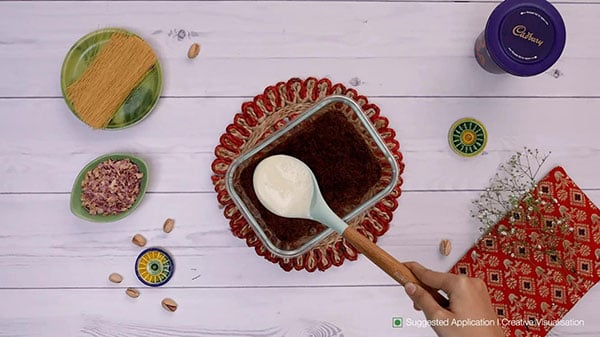 07
Arrange the vermicelli mixture in a serving dish.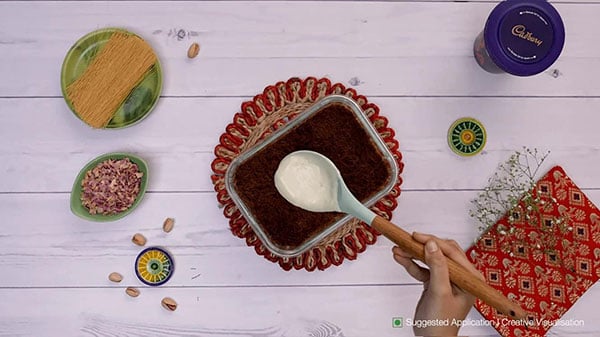 08
Pour the custard mixture, then add another layer of roasted vermicelli.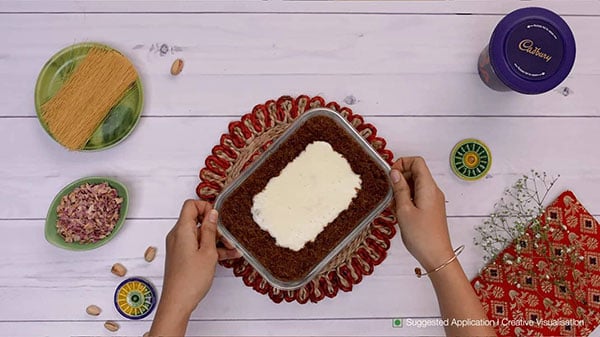 09
Pour another layer of custard and again roasted vermicelli, refrigerate for 3-4 hours.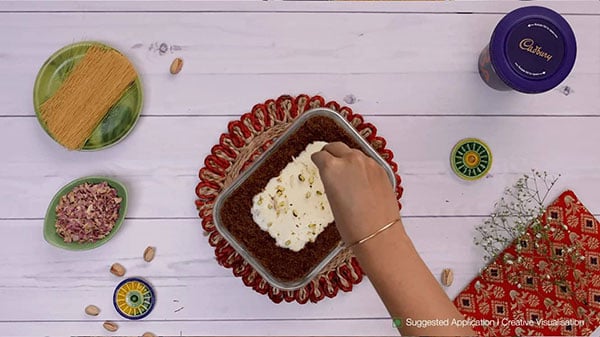 10
Garnish with chopped pistas and almonds and serve.