Ingredients
For measuring
the ingredients


Steps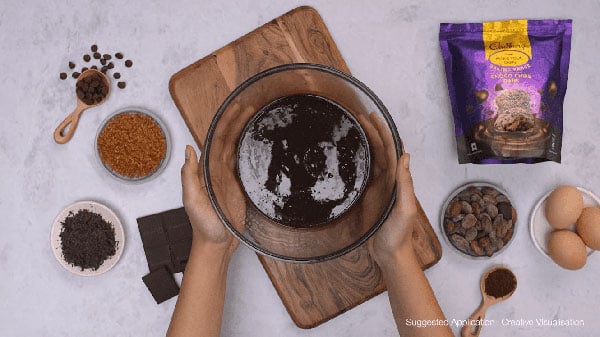 01
Melt unsalted butter and Cadbury choco chips dark in a bowl.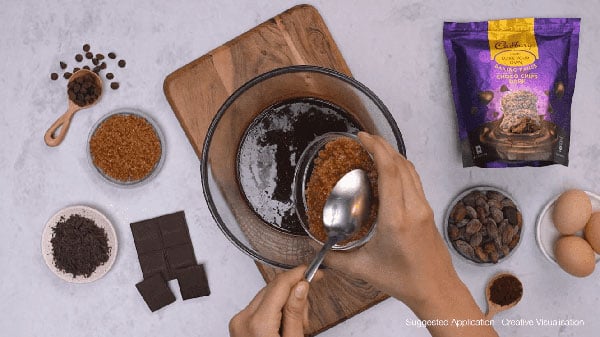 02
Add brown sugar, castor sugar, eggs, milk, vanilla essence and whisk well.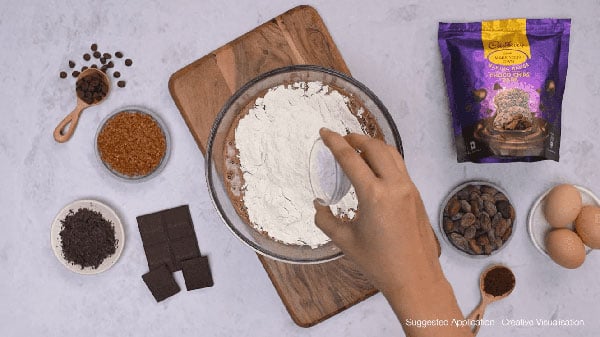 03
Add Refined flour, baking powder, salt, coffee powder, cadbury cocoa powder and mix well.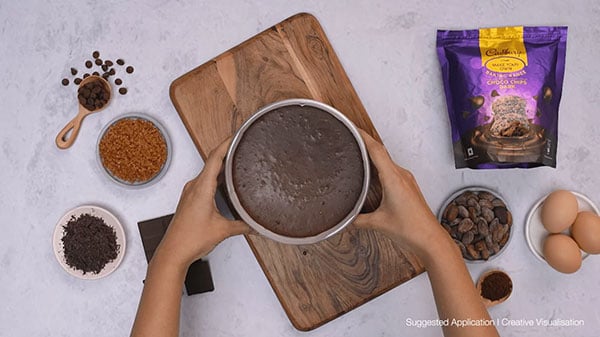 04
Pour the batter into lined cake tin, bake at 160 degree celcius for 18-20 mins.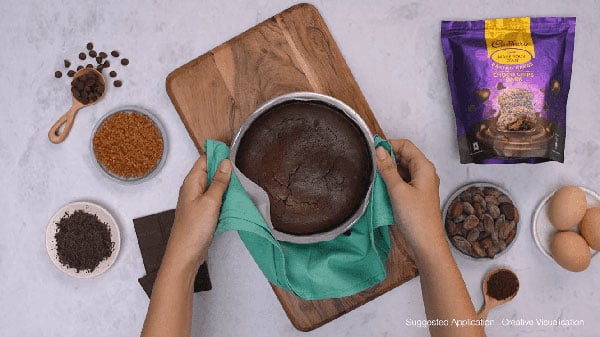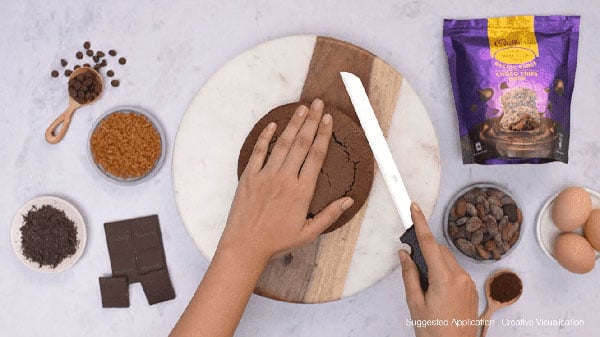 06
Trim the upper layer, place over wire rack.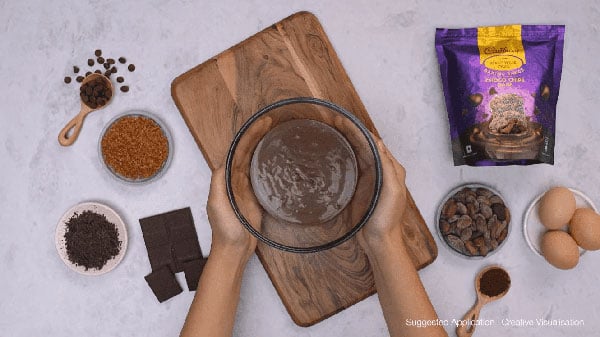 07
Combine fresh cream, milk, cadbury bournvilla in a bowl and microwave for 40-60 secs.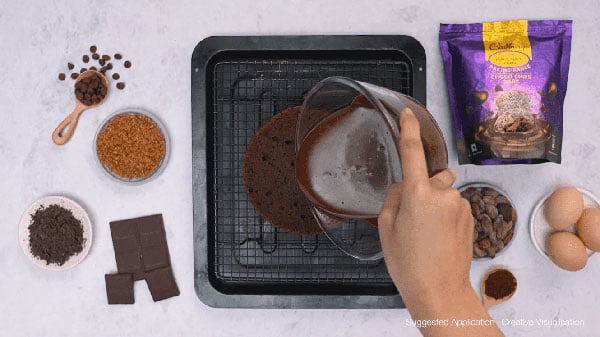 08
Pour the ganache over the cake and refrigerate for 2 hours.