Ingredients
For measuring
the ingredients

For the Recipe
¼ cup Melon Seeds

½ cup Grated dry coconut

¼ cup Cashew nuts

2 tbsp Gond

¼ cup Almonds

1 cup Sugar

½ tsp Green cardamom powder

½ cup Ghee

1 tsp Poppy seeds

1 nos Cadbury 5 Star

Buy

¼ cup Fried Nuts

1 cup Makhana

½ cup Water

Steps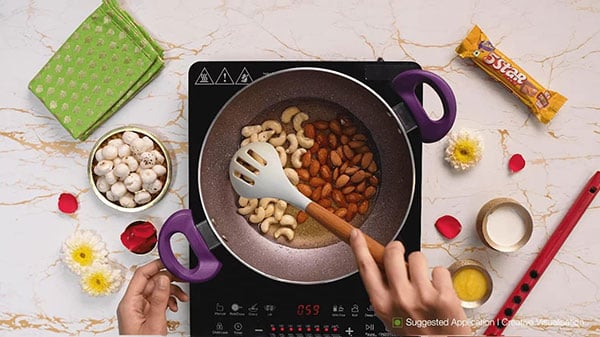 01
Heat ghee in a pan, and fry cashew and almonds, remove and keep aside. In the same pan add gond and fry until they puff up, remove and keep aside. Now fry makhana, remove and let it cool.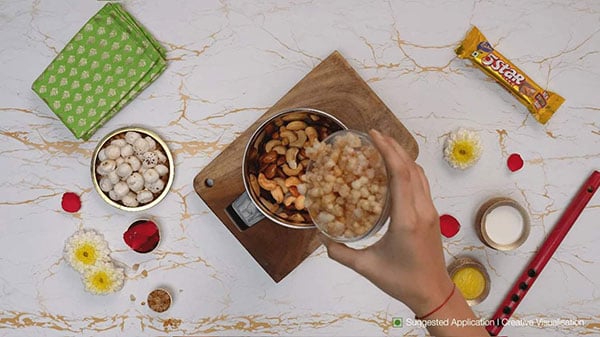 02
In a grinder jar, add fried makhana, fried nuts, fried gond, and grind it into powder.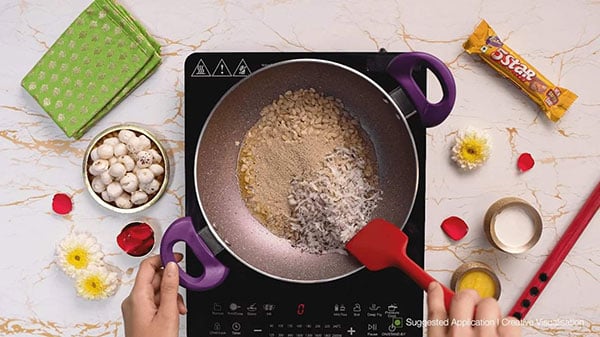 03
Heat ghee in a kadhai, add melon seeds, grated dry coconut, poppy seeds, roast well and keep aside.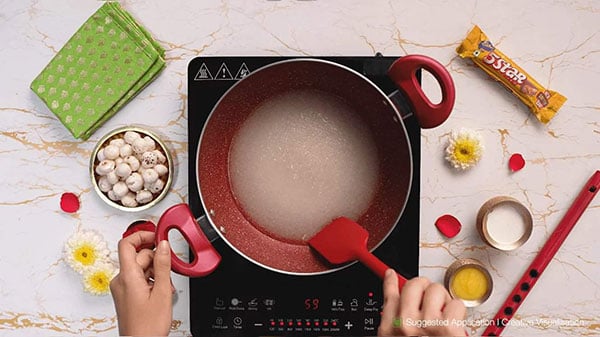 04
In a pan, add sugar and water and cook until one string consisitency.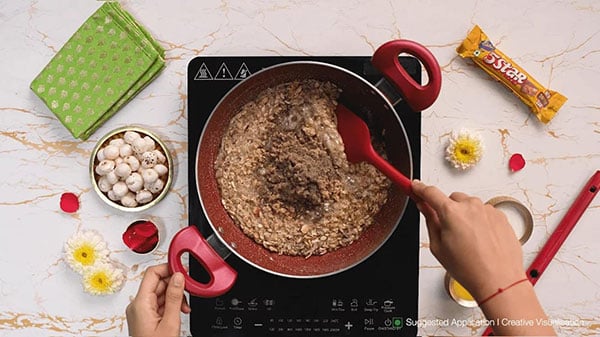 05
Add Roasted dry coconut mixture, ground nuts, green cardamom powder and mix well.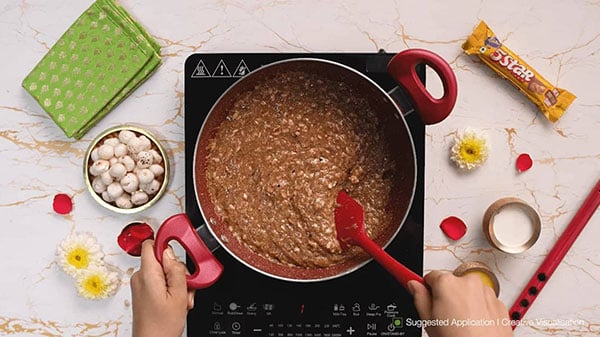 06
Add cadbury 5 star to this mixture and cook until the chocolate melts.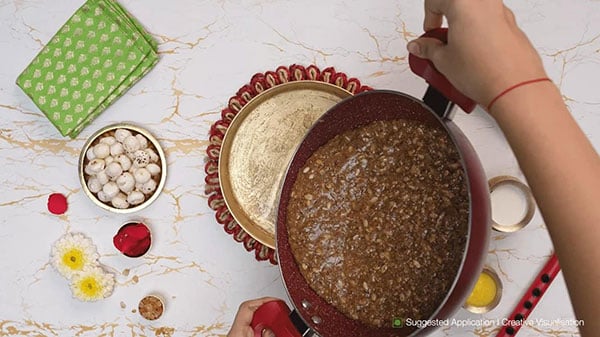 07
Grease the plate with ghee, and pour the mixture.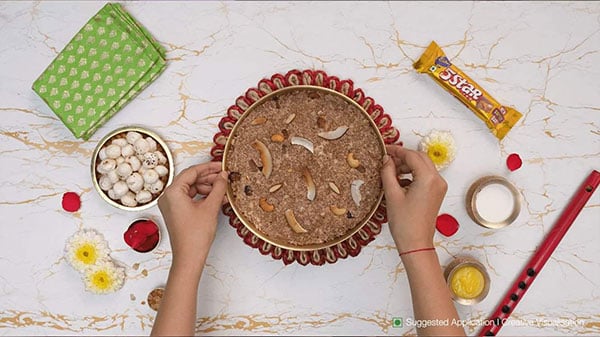 08
Sprinkle fried nuts, toasted coconut and allow it to cool down. Cut into pieces and serve.