Ingredients
For measuring
the ingredients

For the Recipe
2 cups Refined Flour

½ cup Powder Sugar

¼ tsp Baking Soda

¼ tsp Salt

2 tbsp Cadbury Cocoa Powder

Buy

2 nos Egg White

½ cup Rawa

½ cup Powder Sugar

½ cup Melted Ghee

Steps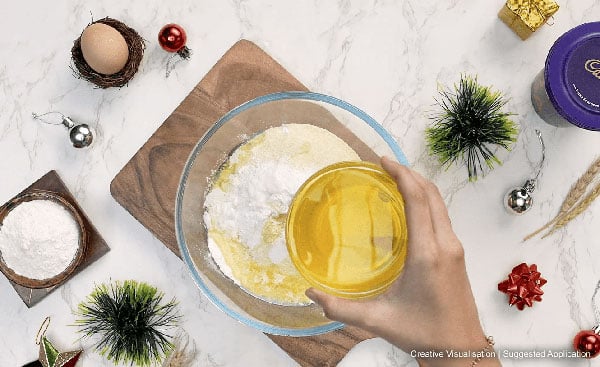 01
Combine Refined Flour , powdered sugar , rawa , baking powder , salt , egg white & melted ghee and mix well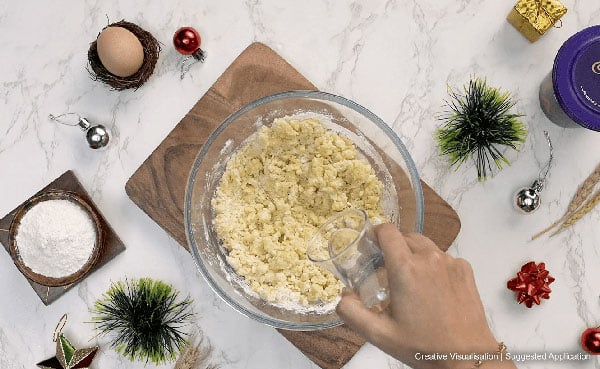 02
Add Water as required and Cadbury Cocoa Powder and make a smooth dough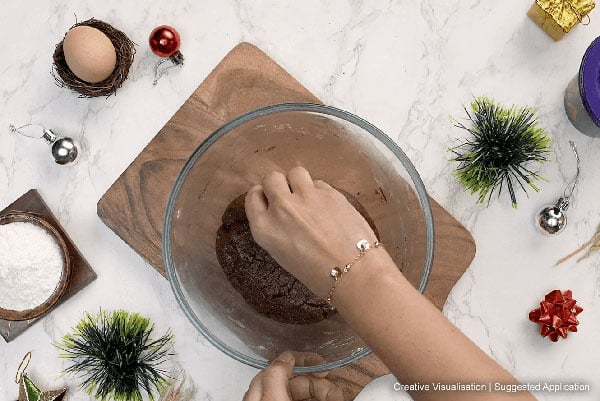 03
Now take a small portion and make a roundel.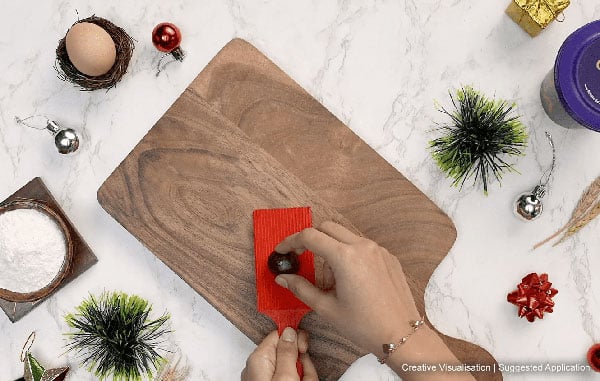 04
With the help of a pastry comb give it a desired shape.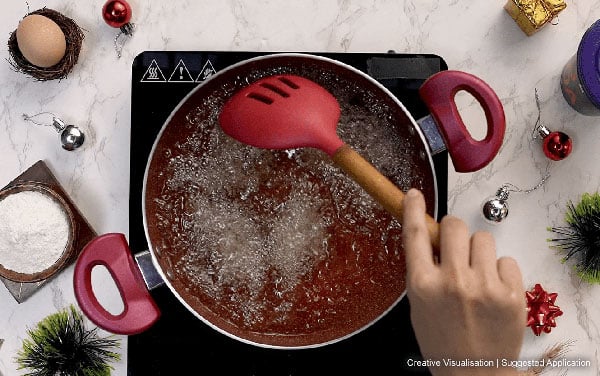 05
Deep Fry the Kul Kul , until they are crispy.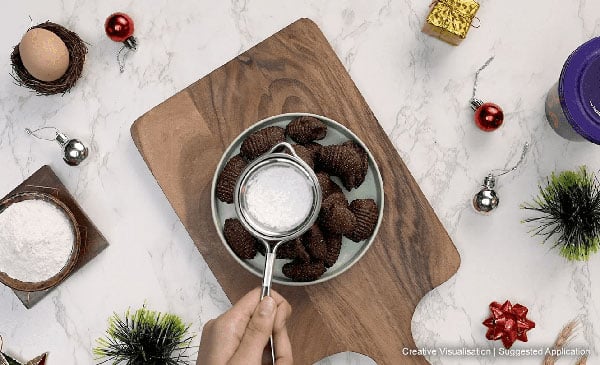 06
Sprinkle Icing sugar on top of the kul kul and delicious kul kul are ready to be served.