Ingredients
For measuring
the ingredients


Steps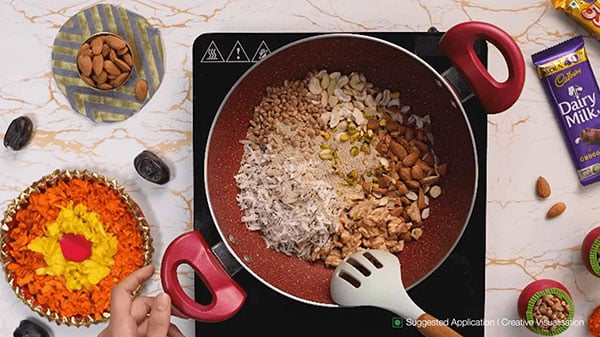 01
Dry roast, cashews, almonds, walnuts, dry coconut, chironji, pista and poppy seeds.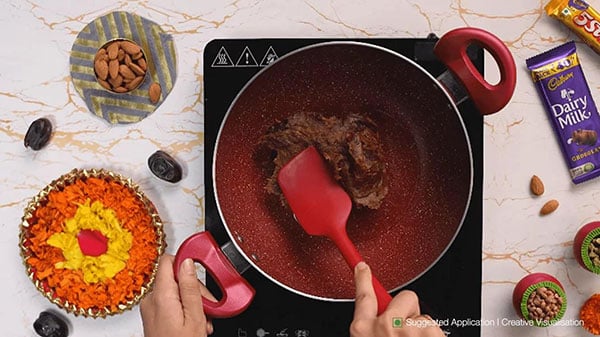 02
Heat ghee in a pan, add dates pulp and cook until it start leaving the sides of pan.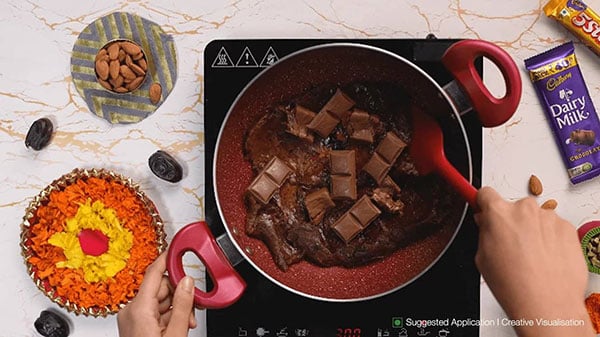 03
Add cadbury 5 star, cadbury dairy milk and mix well.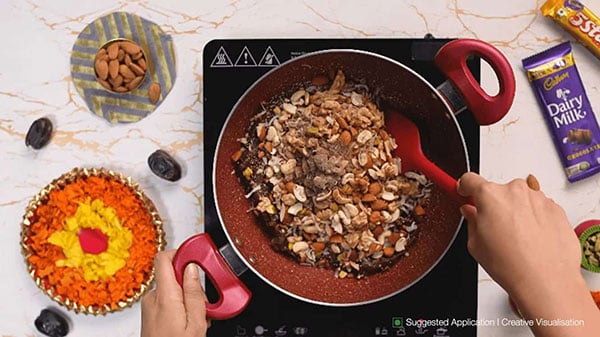 04
Add roasted nuts, nutmeg powder, cardamom powder and mix well.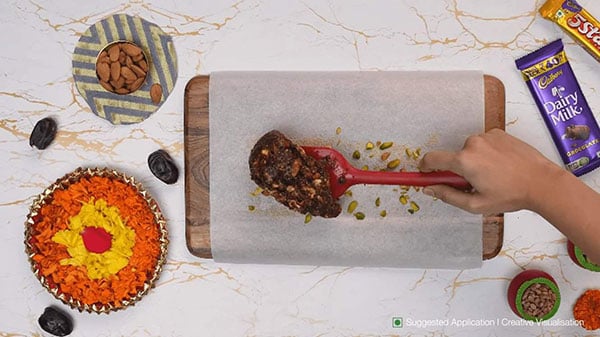 05
Spread roasted poppy seeds and pista over butter paper. Place the cooked date mixture.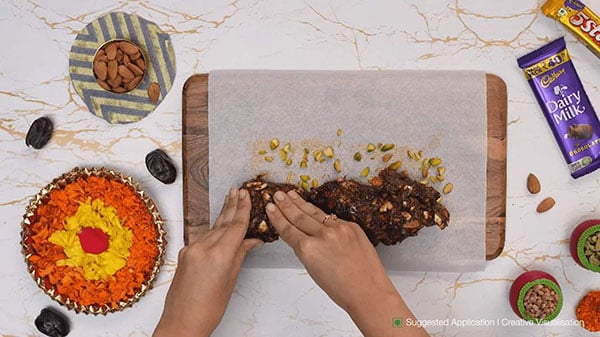 06
Grease plam with ghee and roll it into cylindrical shape. Sprinkle poppy seeds, pista and roll it again. Refrigerate it for 2-3 hours. Cut into slices and serve