Steps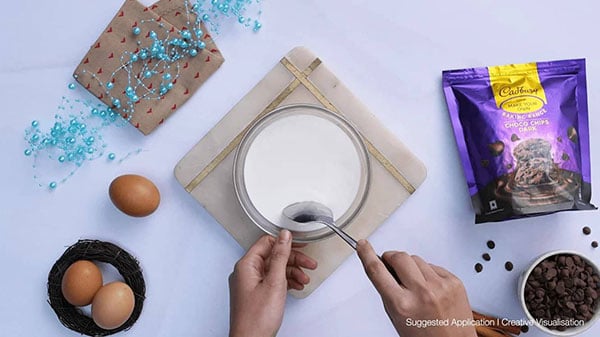 01
In a bowl, combine milk and castor sugar. mix well.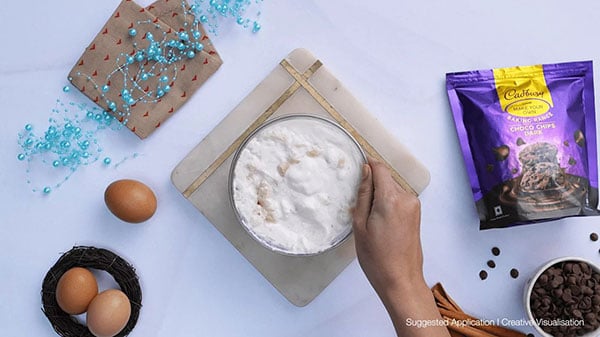 02
now add active dry yeast and mix well. keep aside for 15-20 mins.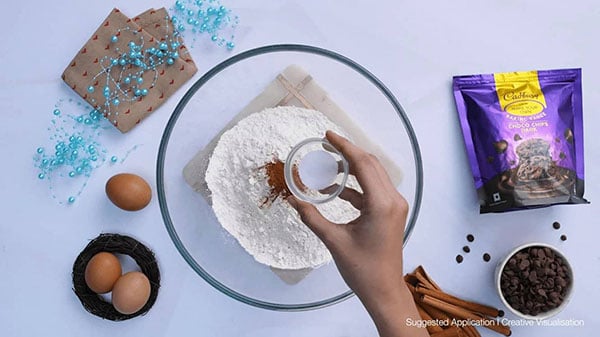 03
in a bowl combine refined flour, cinnamon powder, salt and mix well.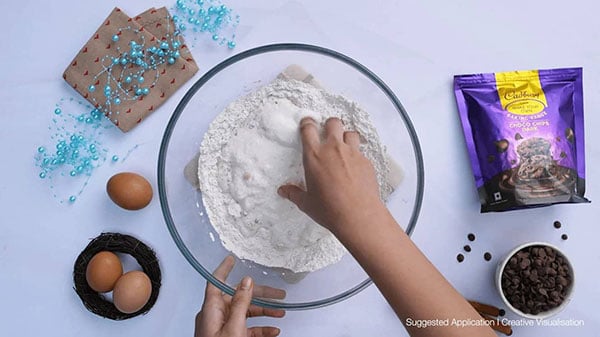 04
Now add yeast mixture along with melted butter and egg to the dry ingredients.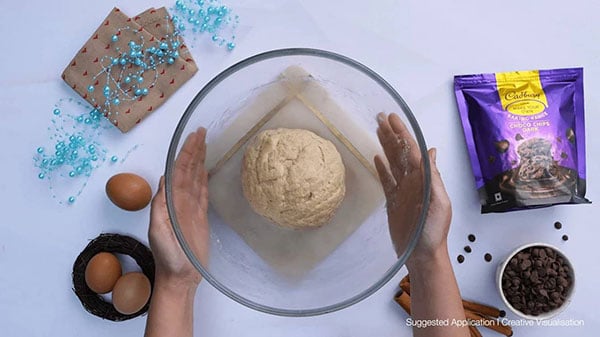 05
Make a smooth, soft dough.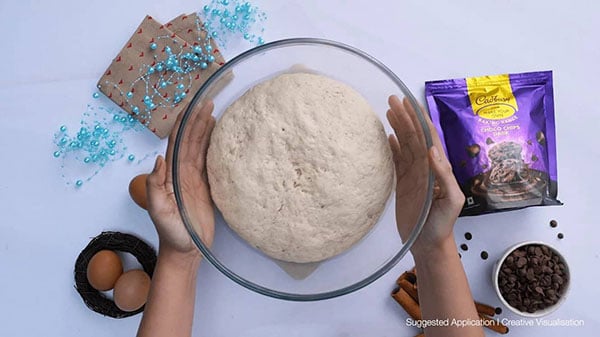 06
Keep aside for 2 hours or until it doubles in size.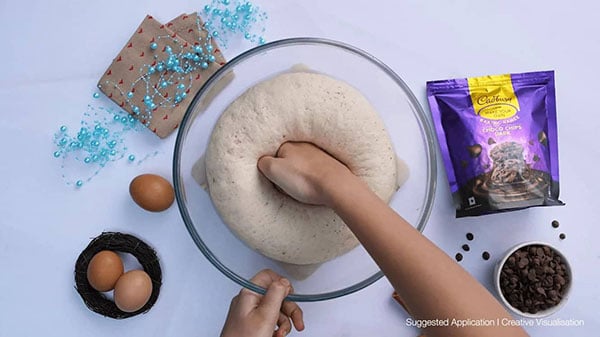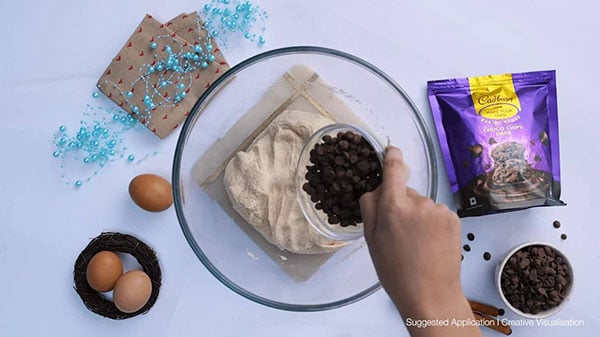 08
Add cadbury choco chips dark and mix well.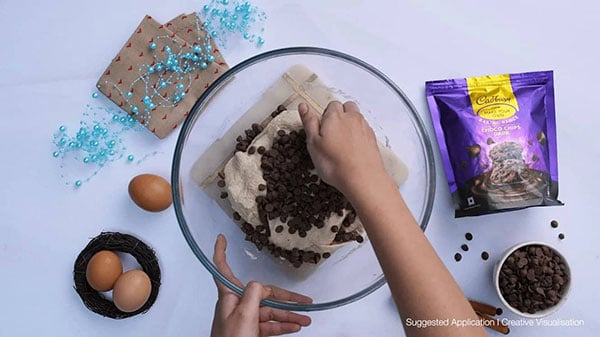 09
Take a small portion and shape it into a ball.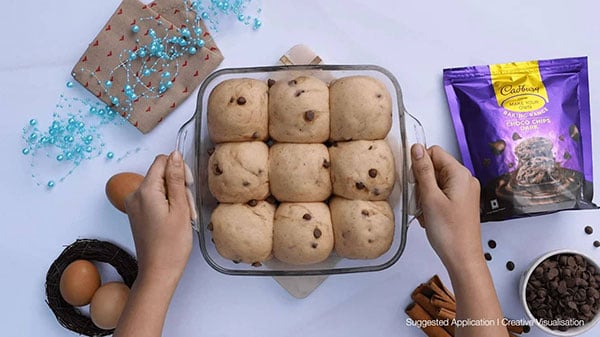 10
Arrange them in a greased baking dish and keep aside for an hour.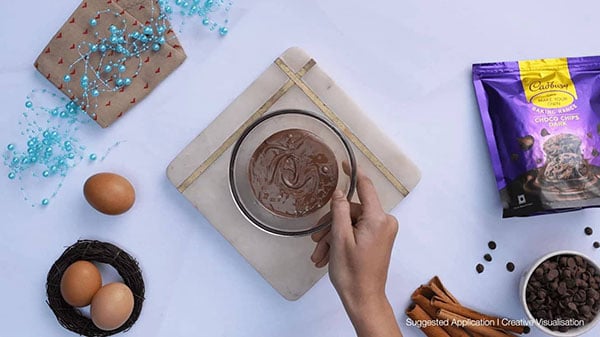 11
Pipe melted cadbury dairy milk on top.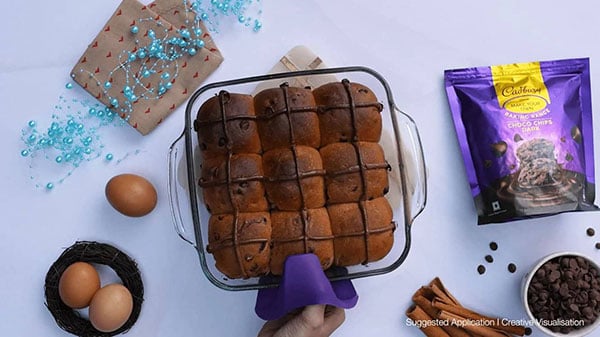 12
Bake in a preheated oven at 180 degrees celcius for 20-25 minutes.