Ingredients
For measuring
the ingredients

For the Recipe
1½ cups Sugar

1 tbsp Pista

1 tbsp Dry rose petals

1 tbsp Almond

1 tbsp Cashew Nuts

2 nos Cadbury dairy milk

Buy

1 tsp Ghee

1½ cups Roasted sesame seeds

Steps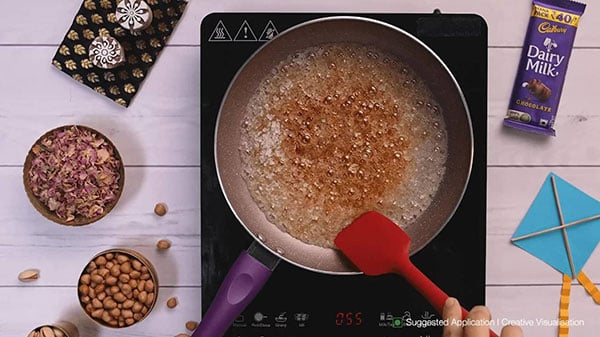 01
Combine sugar and water in a pan and cook untill sugar caramelizes.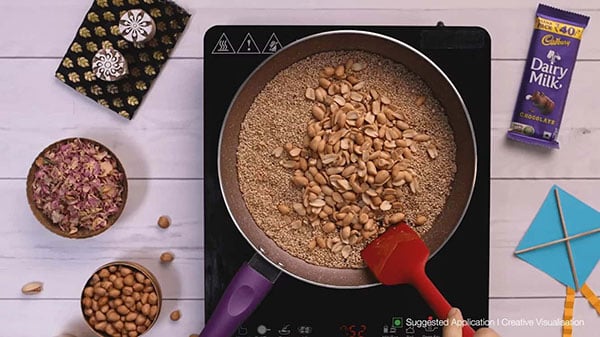 02
Add roasted sesame seeds, add roasted and peeled peanuts, mix well.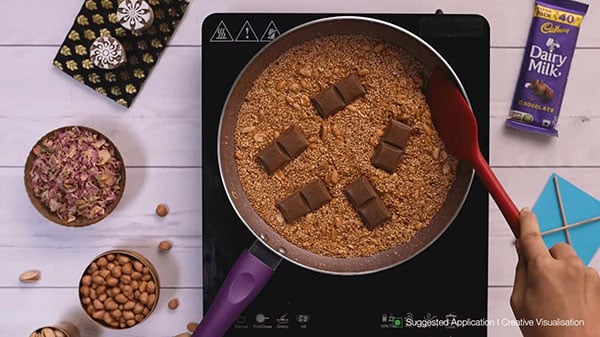 03
Add cadbury dairy milk and mix well.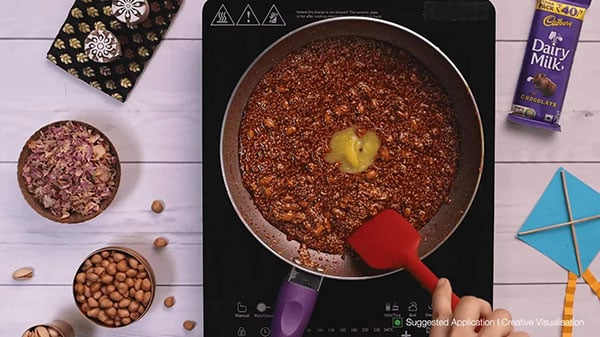 04
Then add ghee and mix well.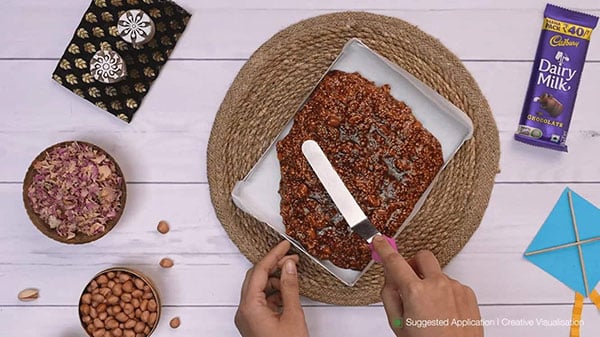 05
Pour the mixture on a lined tray, spread evenly and allow it to cool.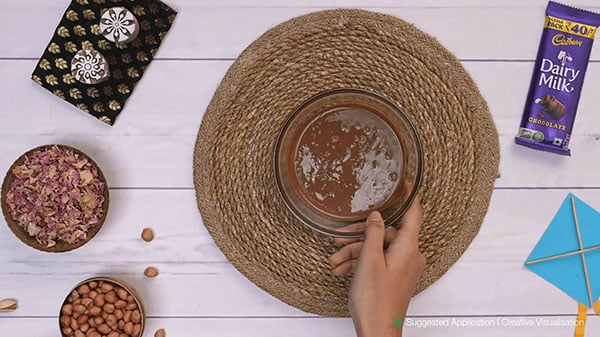 06
Add cadbury dairy milk in a bowl and microwave it for 20 - 30 secs.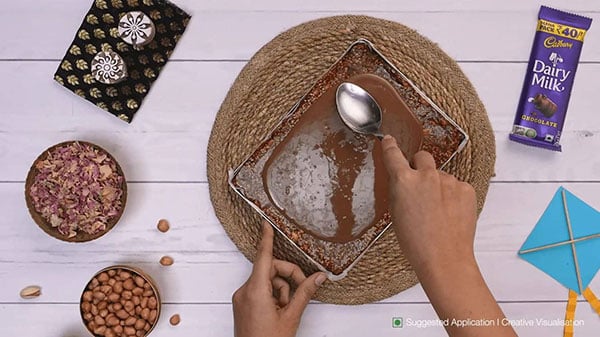 07
Pour melted cadbury dairy milk on the chikki and spread evenly.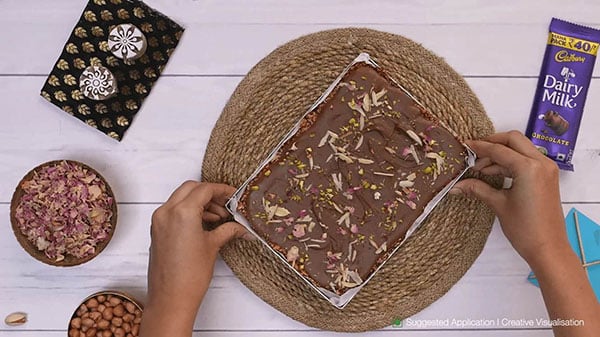 08
Sprinkle Chopped cashew nuts, pistas, almonds and dried rose petals and allow it to set. Cut and serve.