Ingredients
For measuring
the ingredients

FOR THE CHOCO CHIPS PANCAKES
½ nos egg

2½ tbsp melted butter

¾ cups flour

1 tbsp sugar

½ tbsp baking powder

1 pinch of salt

½ cups Cadbury Choco Chips

Buy

Steps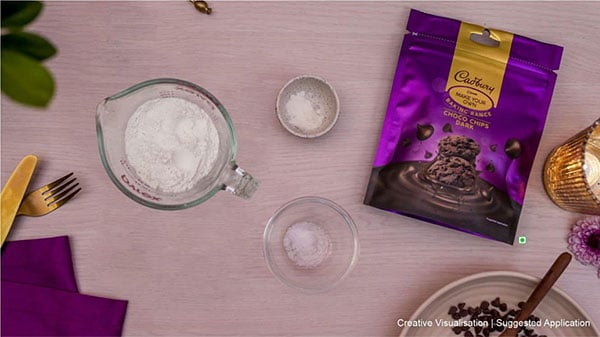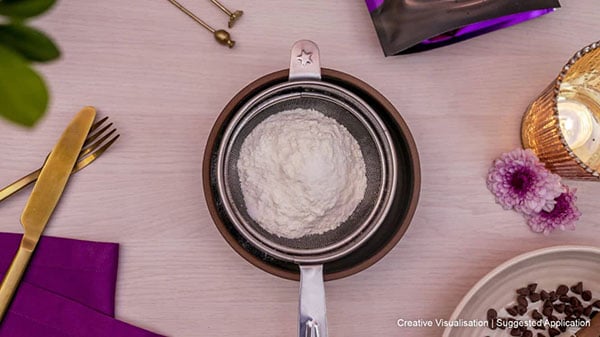 02
In a clean bowl, sift, flour, baking powder and salt. Then, keep it aside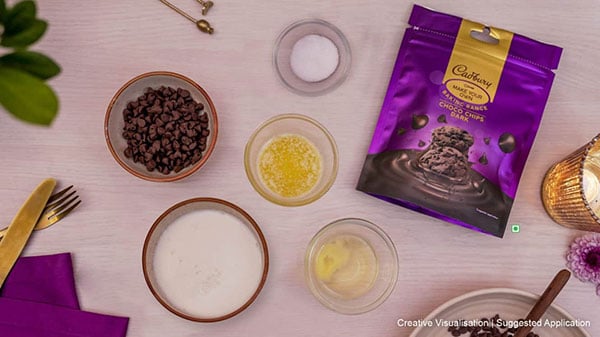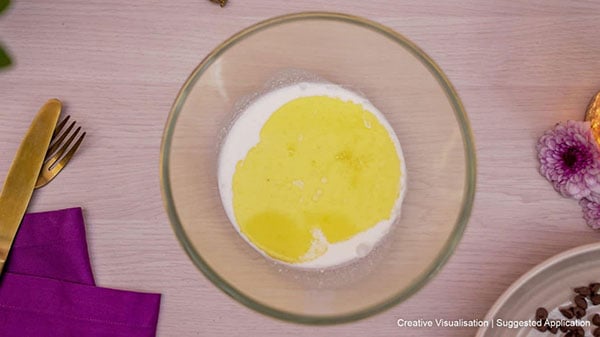 04
In a separate bowl, add milk, melted butter and egg.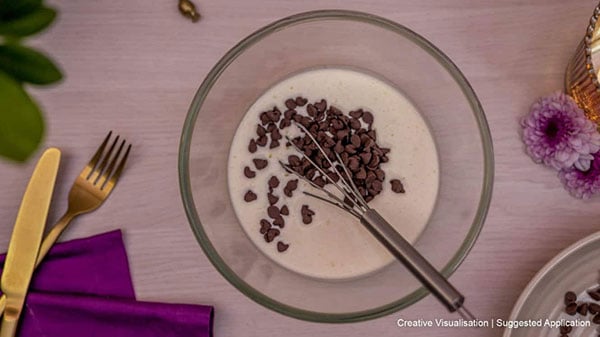 05
Then, add sugar, the sifted flour mixture and the Cadbury Choco Chips. Whisk it all together until well combined.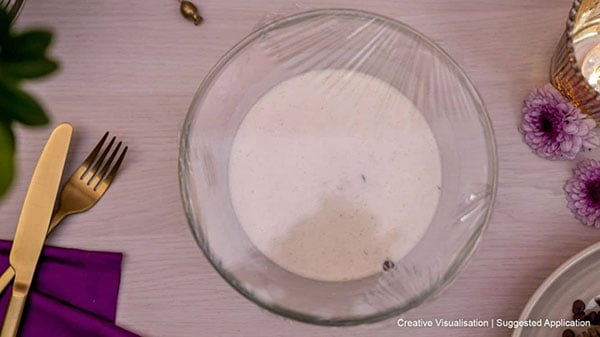 06
Cover and leave the mixture for 15 minutes.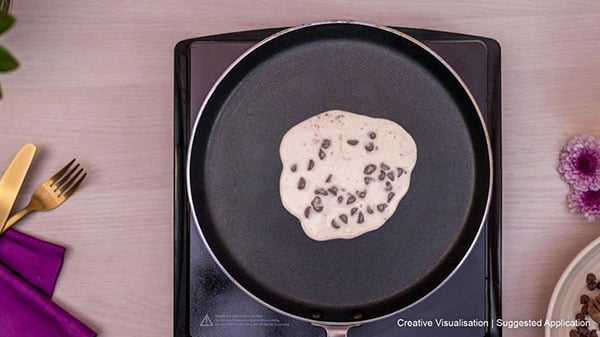 07
Heat a nonstick pan and add ½ tbsp of butter. Once the butter melts, pour a scoop of batter in the pan.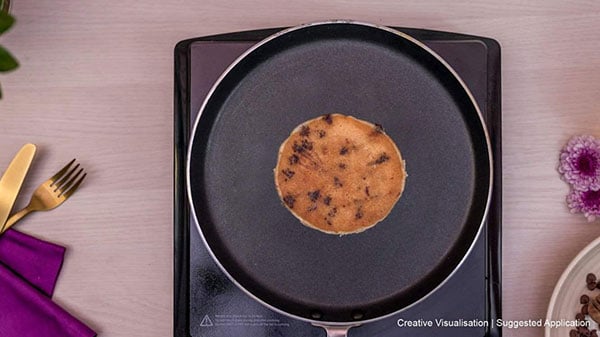 08
Let it cook for 4 minutes at low heat. Once there are small bubbles on the surface, flip it carefully and cook for another 3 minutes. Remove it from the pan once both sides are nicely golden brown.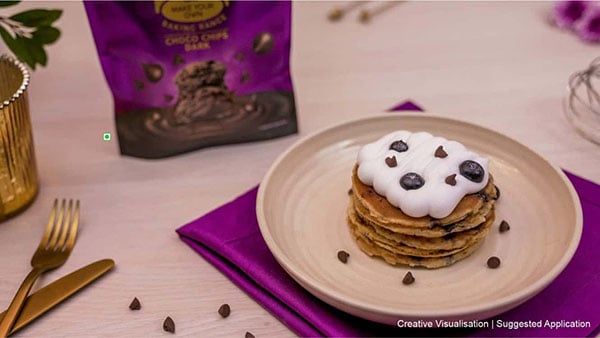 09
Cook the rest of the pancakes, and serve it with melted Cadbury Choco Melts and whipped cream.