Ingredients
For measuring
the ingredients

For the Recipe
¼ cup Pomegranate

¼ cup Pista

¼ cup Almonds

⅓ cup Raspberries

½ cup Blue Berries

⅓ cup Red Currants

2 nos Cadbury Dairy Milk

Buy

Steps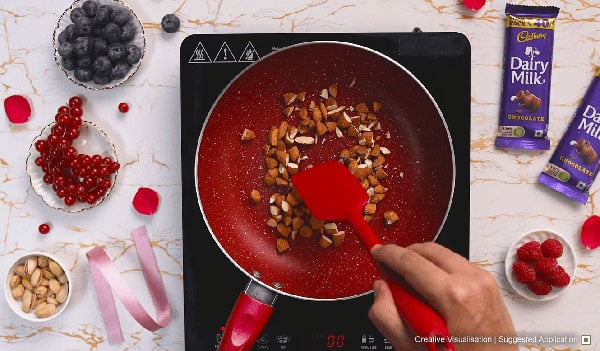 01
Dry roast almonds in a pan until fragrant. Keep aside.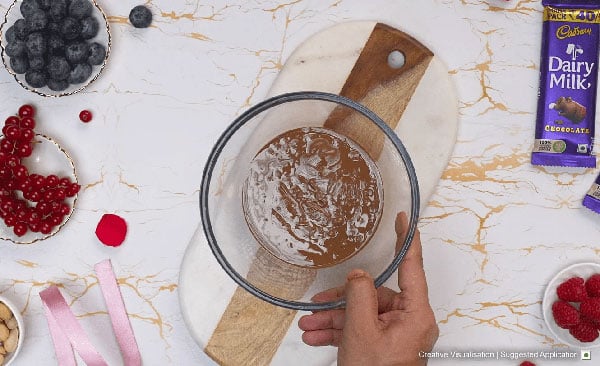 02
Add Cadbury Dairy Milk in a bowl adn microwave for 30 - 40 seconds until chocolate melts.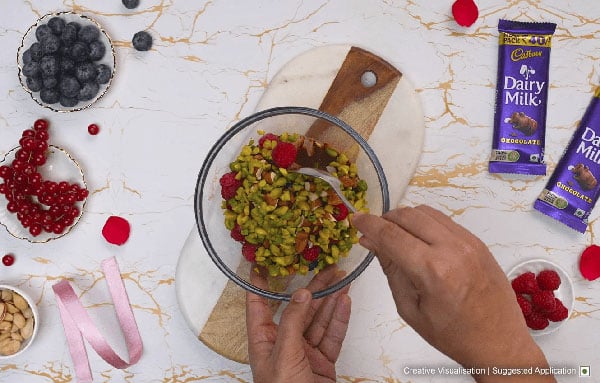 03
Now add blue berries, red currants, raspberries, almonds and pista to the melted chocolate and gently mix everything well.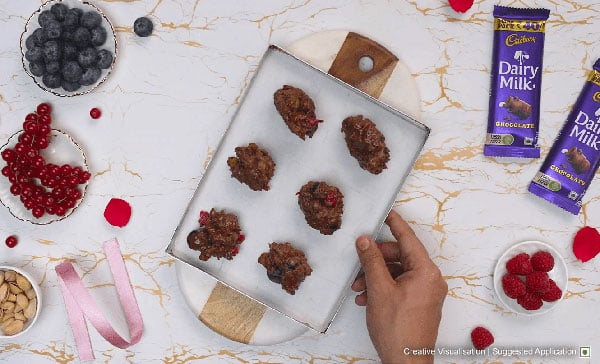 04
Scoop out portions on a lined baking tray and freeze them for 30 - 40 minutes until hard. Delicious Berry Cluster Rocks are ready to be served.