Try these easy dessert recipes with your little ones
Celebration Deserts
Try these easy dessert recipes with your little ones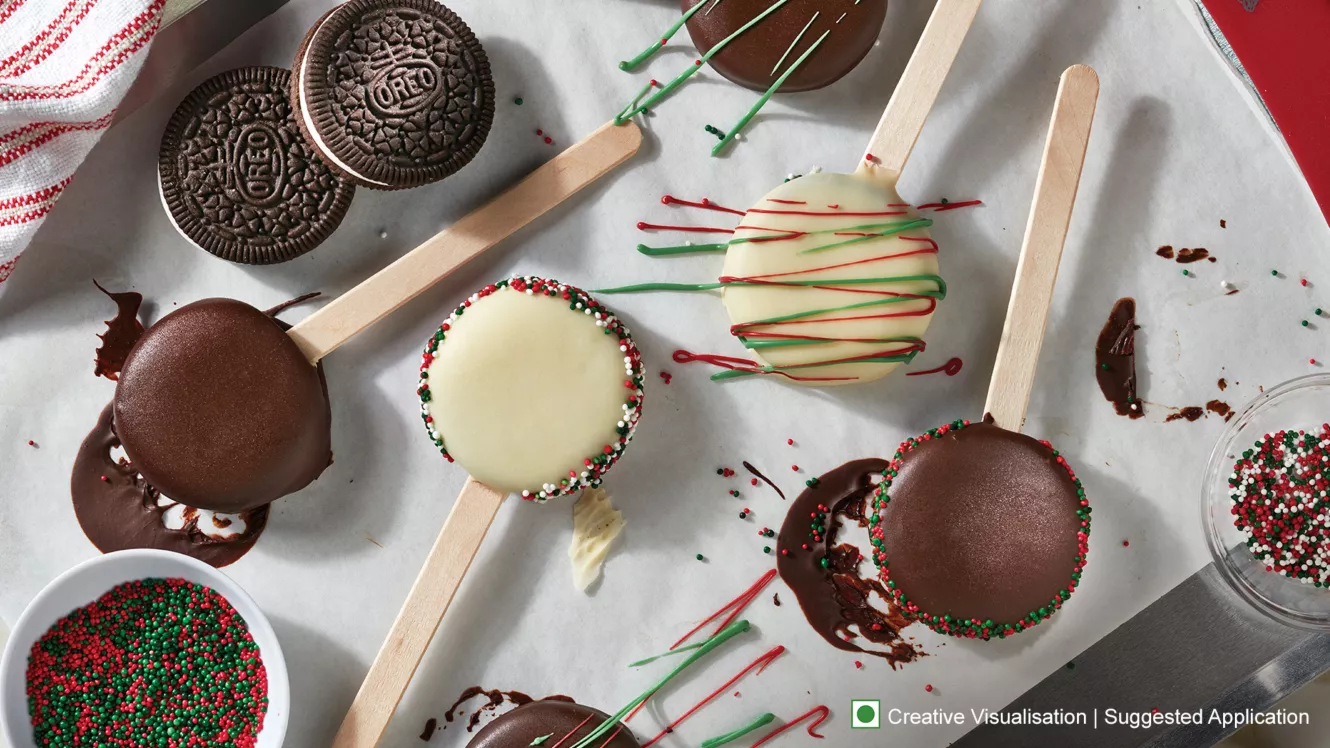 What do you do when the kids are bored in the house? Simply plan a fun afternoon with them in the kitchen. And these easy dessert recipes will help you do just that. As winter sets in, outdoor playtime grows shorter, and there's only so much cartoon they should watch. Why not get your aprons out and set up in the kitchen to prepare sweet goodies and luscious desserts with them.
We have hand-picked a selection of our easiest desserts that require no special equipment and limited stovetop time. Most of these recipes can be made in a snap of the finger, but we recommend that you take it easy and let the kids have fun with the ingredients. It is also a great way to teach children about responsibility and safety in a roundabout manner. This will be really fun. We promise.
Safety Guidelines for Kids
Before you begin, here are a few safety guidelines you must follow to avoid any accidents or mishaps with the little ones. A little bit of vigilance can go a long way!
Enforce hand-washing: Kids will be kids. And when making chocolate goodies, you know they will put their hands in their mouth (and in the food) indiscriminately! Proper handwashing ensures that no unwanted germs sneak in and cause annoying tummy aches.
Establish a safety zone: Depending on how old your kids are, you can determine what appliances and tools are safe to use. Create a safe zone by removing all items that can potentially cause harm. Clear out sharp objects like knives, forks and scissors and electrical and heating devices.
Watch out for chemical agents: If you have very small children, make sure you remove all cleaning agents (dishwashing soap, detergents, and oven cleaners) from your countertop. These can be fatal if ingested and also cause allergies or rashes if they come in direct contact with skin.
Turn off electricals and the stove: If your recipe calls for any stovetop cooking or baking, make sure you supervise and turn off the devices when done. Teach the kids to follow safety protocols to prevent fire hazards.
The Chocolate Popsicle: Holiday Oreo Cookie Pops
This easy dessert recipe is a great way for the kids to unleash their artistic side. Just dip a crunchy Oreo cookie in a warm chocolate bath and let it set. Your canvas is now ready. This chocolate popsicle can now be decorated. Use sprinkles and chocolate chips, or trace lines with your favorite sauce, be it caramel or white chocolate. As long as you have enough cookies and enough melted chocolate, you can continue playing this game. The outcome is a delicious no-bake snack that your kids will love.
| | |
| --- | --- |
| Time | 60M |
| Equipment | No special equipment needed |
| Alert! | Melting chocolate will require adult supervision |
A Fruity Indulgence: Oreo Frozen Banana Bites
Is your child a fussy fruit-eater? This little snack is a fun no-tantrum method to pack in some nutrients in your kids' diet. Combining chocolate, Oreo cookie chunks with fresh bananas can be done in a jiffy. But why not spend a lovely afternoon together as you show them how to cut the bananas into equal-sized slices, crumble the Oreo cookies (without eating them all!), and prepare the chocolate. Let the kids have fun by dipping the banana slices into melted chocolate—exactly halfway—and coating them with the cookie crumbs. These cute little banana bites are one of the easiest desserts ever.
| | |
| --- | --- |
| Time | 2H 35M |
| Equipment | No special equipment needed |
| Alert! | Melting chocolate will require adult supervision |
Healthy and Tasty: Bubbly Brownie Bites
Don't kids just love Cadbury Bournvita? Whether stirred in warm milk or straight out of the jar with a spoon, this crunchy toasted chocolate-caramel drink is an all-time favorite. This Bubbly Brownie Bite recipe is a quick no-bake dessert that has Bournvita as its star ingredient, along with bite-size chunks of Cadbury Bubbly chocolate. The little nuggets are studded with walnuts and pistachios for that extra crunch and sweetened with chewy bits of pitted dates. These Bubbly Brownie Bites are a burst of flavor and decadence for you and your kids. But best of all, they are a healthy snack to keep your spirits and immunity up in all seasons.
| | |
| --- | --- |
| Time | 30M |
| Equipment | No special equipment needed |
| Alert! | Melting chocolate will require adult supervision |
Cheesecake in a Shot Glass: Oreo Cheesecake Shot
Is your kid one of those that builds Lego castles and pillow forts with the concentration and determination of a general protecting his last troops? If yes, this is the recipe for you. While being largely effortless in terms of preparation, these cheesecake shots need to be assembled with care and attention to be executed perfectly. The base of chopped Oreo cookies must be followed with delicately beaten cream cheese folded into whipped cream. The third and final layer comes in the form of a ruby-red berry jam. One bite, and it will leave your tastebuds humming at the delightful layering of fruity tanginess, creamy indulgence, and crunchy cookie base.
| | |
| --- | --- |
| Time | 30M |
| Equipment | Unbreakable shot glasses |
| Alert! | Safe to do independently |
A Twist in Tradition: Oreo Tiramisu
Here's another simple dessert recipe that invites careful layering, just like in the Oreo Cheesecake Shots. This one is a tiramisu with a twist. This recipe is ideal for older kids since it uses coffee as an ingredient. We think it's a great idea for a family dinner or a pre-teen birthday party. Get the kids hand-on with the menu, and let them take up the responsibility of making dessert. Since this recipe requires no special equipment or stovetop time, it is safe for them to do independently. While the mascarpone and cream layer is the same as in a traditional tiramisu, this kid-friendly version is alcohol-free and replaces the rum-and-coffee-soaked biscuit layer with our fan Cadbury Oreo.
| | |
| --- | --- |
| Time | 30M |
| Equipment | No special equipment needed |
| Alert! | Safe to do independently |
A Mugful of Sin: Choco Melts Mug Cake
This Choco Melt Mug Cake is another one for older kids. It is for the solemn teenager you would trust with his little sister or the sprightly thirteen-year-old who is energetic and responsible. The Choco Melts mug cake is a delicious snack that can be prepared in a jiffy. When baking with younger children, let them do the fun mixing in the mug. All it requires is mix, mix, and stir, stir. Then place it in the microwave for a minute, and out comes a delicious chocolate mug cake. Remember to leave the mug cake on the counter for at least five minutes. That gooey center will be steaming hot!
| | |
| --- | --- |
| Time | 25M |
| Equipment | Microwave oven |
| Alert! | Melting chocolate will require adult supervision. |