How to bake a soft cake at home
Celebration Deserts
How to bake a soft cake at home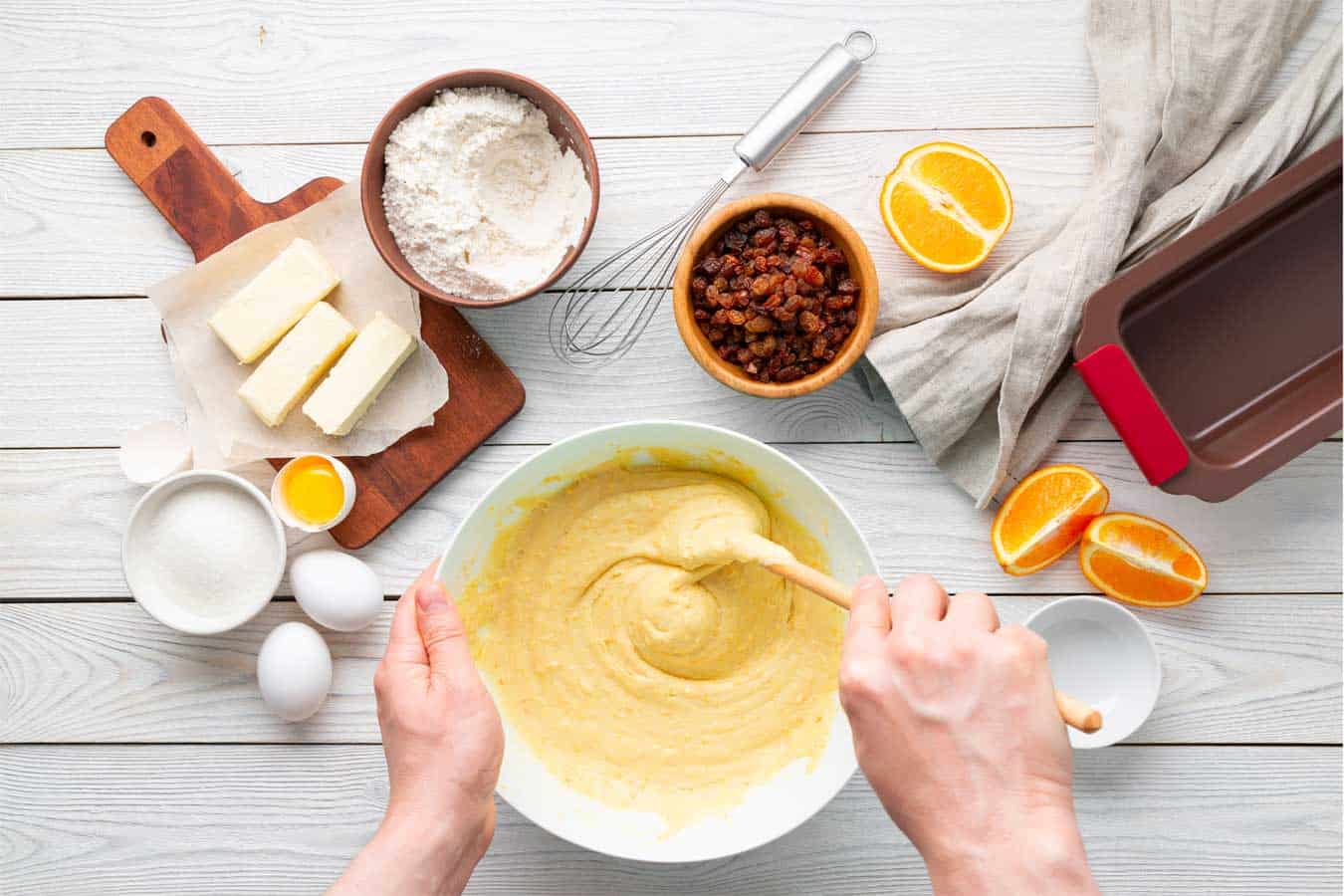 Have you ever spent an entire evening whipping up ingredients for a soft and fluffy birthday cake but disappointed to see a dense cake emerge from the oven? Small factors like baking at an incorrect temperature or measuring ingredients carelessly can cause your cake to lose its soft texture. Here are a few golden rules to ensure that your cake is exactly how you want it to be.
Tips to bake a soft cake to perfection
Get the temperature right: The temperature of every single ingredient plays a key role in making a cake spongy. For a soft cake, you need to use eggs, butter, and flour at room temperature.
Use buttermilk: Buttermilk is a tenderizer and a highly acidic substance that breaks down the gluten in flour. So, add a bit of buttermilk and baking soda to your batter for a soft, moist, and fluffy cake.
Fold the flour delicately: Here's a secret trick followed by expert bakers: make the figure 8 while you are folding the mixture. Overmixing kills the bubbles in the batter and hardens the cake.
Cream your sugar and butter: Whisking the sugar and butter is a smart baking hack to improve the texture of your cake. Remember to whisk until the mixture turns fluffy and pale yellow.
Use cake flour: If you are following your cake recipe to perfection but still not getting your desired result, try switching all-purpose or AP flour with cake flour. Cakes baked with cake flour are typically fluffier and lighter than those baked with AP flour. The corn starch present in cake flour does the trick.
Sift out those rogue particles: Never skimp on sifting while baking a soft chocolate cake or any other cake. Sifting makes the mixture lighter. So, if you want a super fluffy and spongy cake, sift the baking soda and the flour before mixing them with the liquid ingredients
Beat the eggs well: Mixing eggs with other ingredients is not enough. You must beat them the right way to prevent the cake from becoming heavy. Do not add all the eggs at one go. Add them one at a time and whisk well after each addition.
Know when to frost: Frosting the cake at the right time is important if you want a soft cake. Slicing and frosting is easier on a cake that has set and cooled completely. A warm cake will simply melt the frosting, and you will end up with a crumbly, soggy mess.
Delicious Soft Cake Recipes to Try at Home
Now that you have learnt the secret to baking moist and fluffy cakes, it is time to test your knowledge. Here are some excellent recipes to make the most delectable cakes in your kitchen. All these recipes are easy to make, and we guarantee your family will love them all.
Chocolate Orange Spice Cake
If you are a new baker, you must have this recipe in your repertoire. The Chocolate Orange Spice Cake is an eggless cake that is perfect for a birthday party. You will need Cadbury cocoa powder, oil, cinnamon powder, buttermilk, baking powder, sugar, orange zest, baking powder, flour, orange extract, baking soda, icing sugar, and whipping cream to make this scrumptious dessert. Make sure you don't over bake, or else you will end up with a dry cake.
Chocolate Sponge Cake
If you are looking for an easy sponge cake recipe, try the Chocolate Sponge Cake to please your partner. You can make it with a few simple ingredients like semolina, breadcrumbs, oil, sugar, baking powder, vanilla essence, milk, and Cadbury cocoa powder. Your husband will love the simplicity and the beautiful texture of the cake. This spongy cake is also an ideal dessert for any type of party. For ideas on how to frost a basic chocolate sponge cake, try these cake frosting recipes.
Chocolate Blueberry Cake
Your quest for the perfect soft cake recipe ends here. The Chocolate Blueberry Cake is a light cake enriched with the goodness of blueberries. Flour, baking soda, oil, salt, baking powder, Cadbury cocoa powder, caster sugar, buttermilk, coffee water, vegetable oil, blueberries, warm crème, and vanilla extract are all you need to bake this showstopper cake. It's fluffy, chocolatey, quick to bake, and the fresh blueberry topping is a nice touch that your guests will surely appreciate.
Black Forest Birthday Cake
What's a birthday party without a black forest cake? If your child's birthday is around the corner, try this Black Forest Birthday Cake recipe. You will need flour, baking soda, salt, caster sugar, vanilla extract, coffee powder, and whipping cream. Cadbury cocoa powder and fresh cherries are also used to prepare this heavenly dessert. Allow the cake to cool completely before you do the layering and frosting.
Wrapping Up
Baking is an art and the way to everyone's heart. So, if you are struggling to bake a soft cake, don't be disheartened. Follow the tips mentioned above while making your next cake. We shared a few foolproof recipes with you, so you can practice, practice, practice! And, very soon your friends and family will be begging for your soft and fluffy cakes.